Crazy trips usually start like this:
I was lying on my sofa, watching random MTB movies on youtube. I felt sluggish because I haven't done anything exciting for a good while. I saw my life in a greyscale.
Until Youtube autoplay showed me extreme mountainbike video, where Vertriders from Vaude rode down Zugspitze 2962m – the tallest mountain of Germany. Good job boys!
The Zugspitze has everything.
It's close – only 4 hours car-drive from my location.
It's steep and super technical – you need trial-like skills to roll over big rock blocks. Also, you need to have endo-technique mastered, to turn on steep and loose switchbacks.
The way up is exhausting – you have to oversuffer 2110m vertical meters to get to the top [most of it is a hike-a-bike]
It requires a good level of craziness – to start driving your car at midnight, reach a parking spot at 4 am on Monday morning when no hikers are around, pedal through the dark, only to accomplish the challenge you set for yourself a couple of days ago.
That sounded perfect. I booked a day off, packed my stuff and jumped in the car. At 4:32 AM, I was on my way up to Zugspitze.
And here I was again. In the middle of another epic adventure, alone in the mountains, while my colleagues are only entering the REM phase of sleep before their alarm kicks them into the bum to go to work.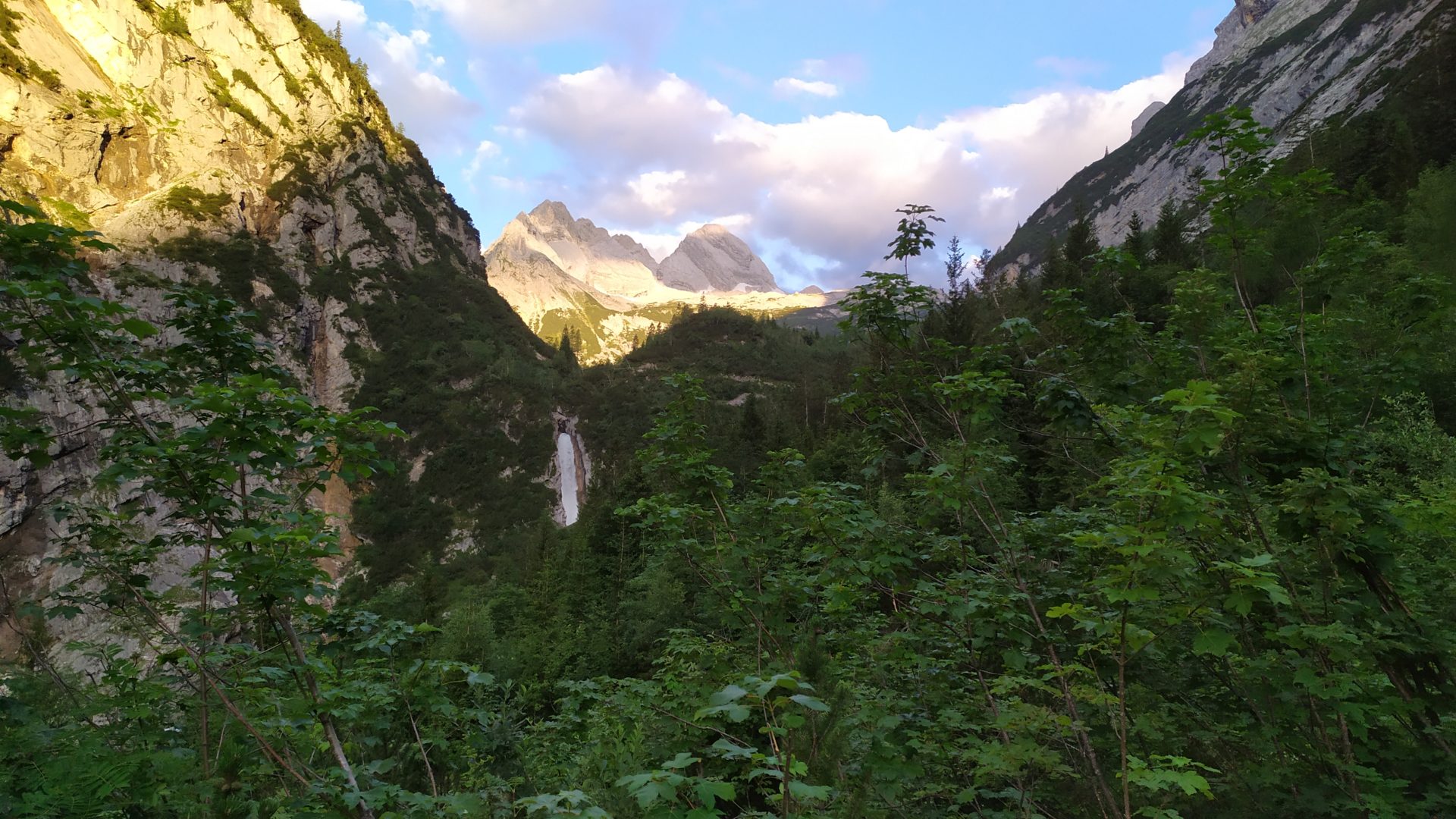 Get ready for….
In the Alps, you need to be prepared for long uphill sections without a single break. I was ready, but my nutrition not.
I've discarded added sugar from my life a couple of months ago. I feel better 95% of the time until I hit those long strenuous climbs. I've burned my energy at the beginning and our vegan homemade granola bars didn't give me enough nutrition to refill.
However I've kept going.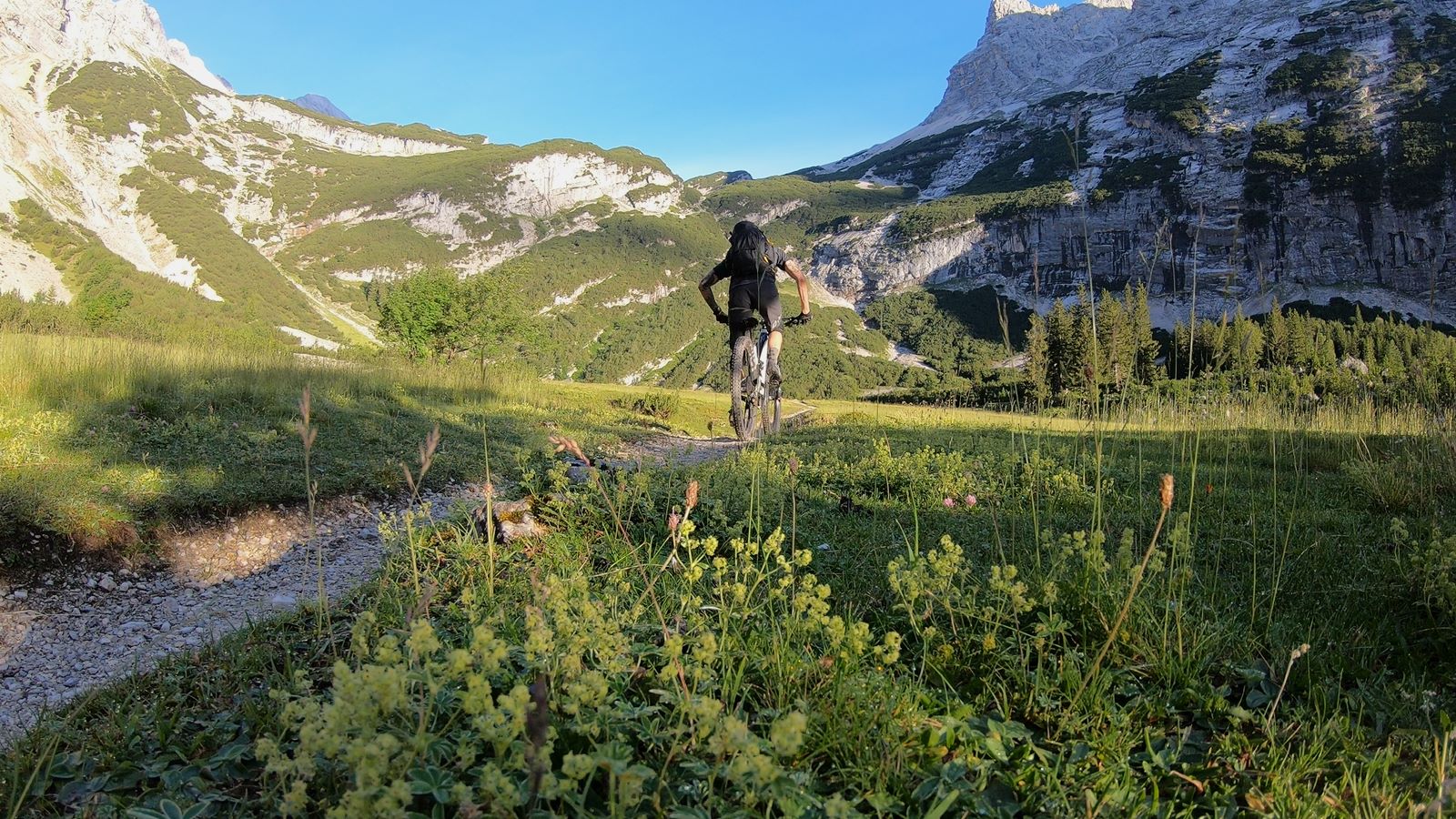 As I've started to carry my bike up the loose rocks, my energy level sank down into a critical zone. I took a rest at one opened spot and ate another healthy low-energy snack and banana.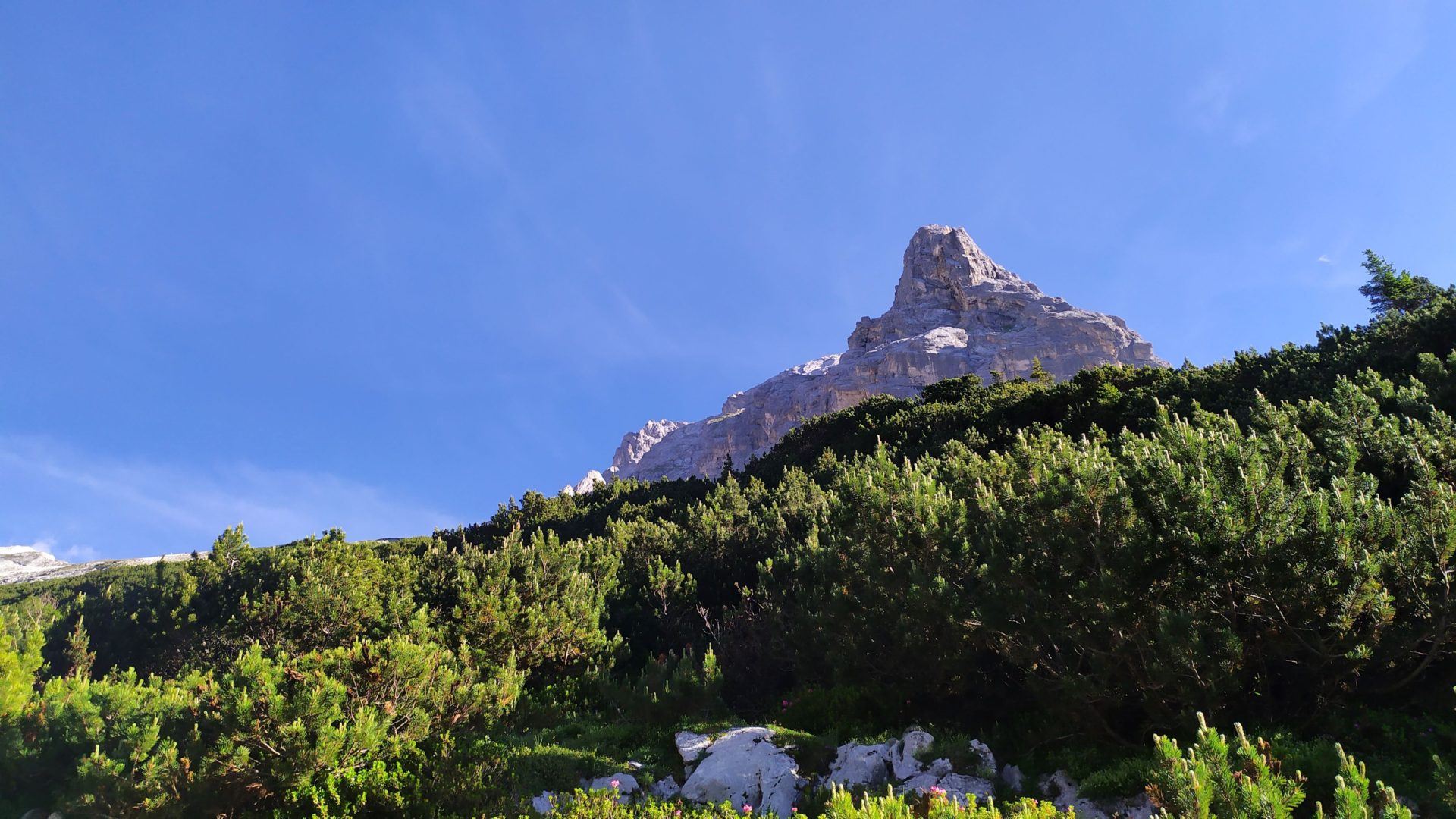 As I was chilling there under the sun, hikers showed up. They were walking up the way I wanted to descent. At this point in time, I knew, my ride is over. I've started too late, and I was too slow.
So I've jumped on my Capra, and started an early descent. And do you know what, IT WAS EPIC!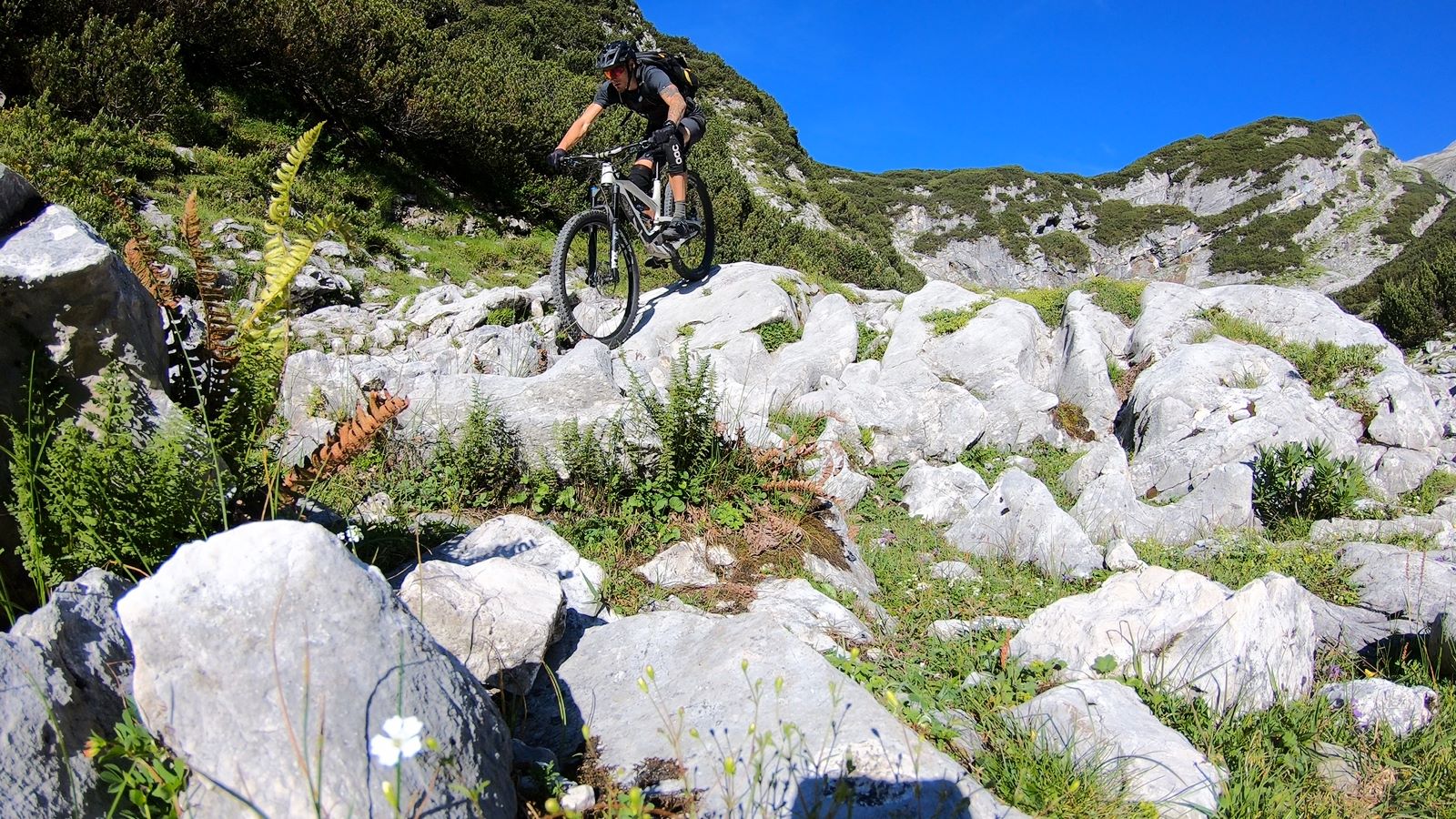 I'd greeted every hiker on the way down, ridden slowly and responsibly.
Lesson learned.
When I learn from my mistakes, I consider it a good experience. This is what I learned from this one.
Even when I don't eat sugar, I need some form of it. Take fruit full of fructose or another healthy replacement.
Replenish electrolytes. When you pedal up for multiple hours, and you sweat-out your electrolytes [Calcium, Magnesium, Potassium, Sodium], the easy challenge becomes hard. The hard challenge becomes out of sight.
Don't think you don't need to sleep well before – Instead of driving through the night, I should book a night at the Reintalangerhütte [beautifull mountain Hutt at the midway up]. If I did it, this bike ride would turn into a super enjoyable experience.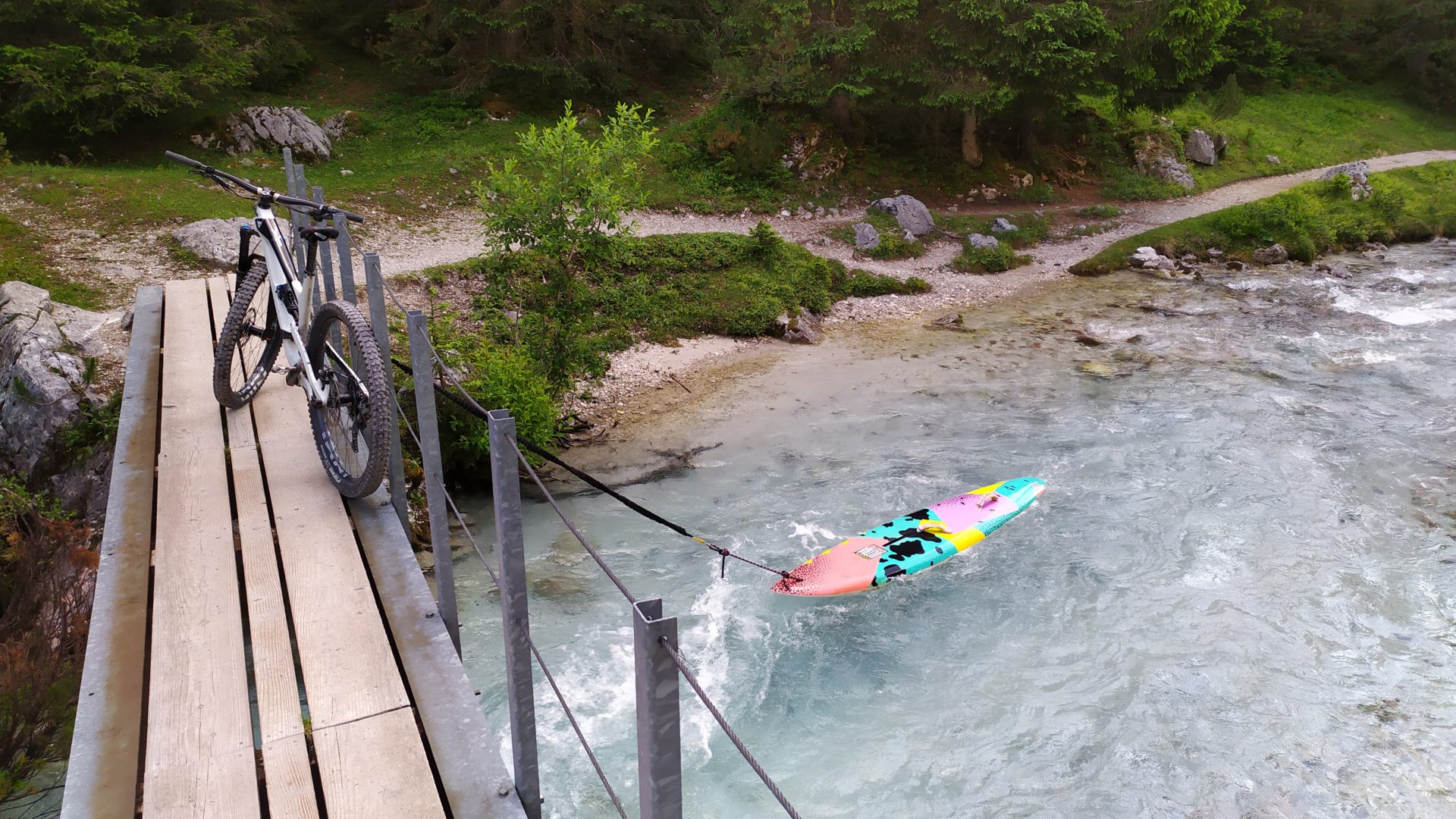 …By the way. Don't forget to stop at the Reintalangerhütte for a beer on the way down. As my girlfriend said, it's so beautiful, that my eyes wanted to cry.