What is your wildest dream? I mean that dream what you've been always keeping on the shelf in your mind as "I will do this once". It is actionable, you are kind of ready, but it's too dangerous, weather might be right or you're simply too busy to turn it into reality.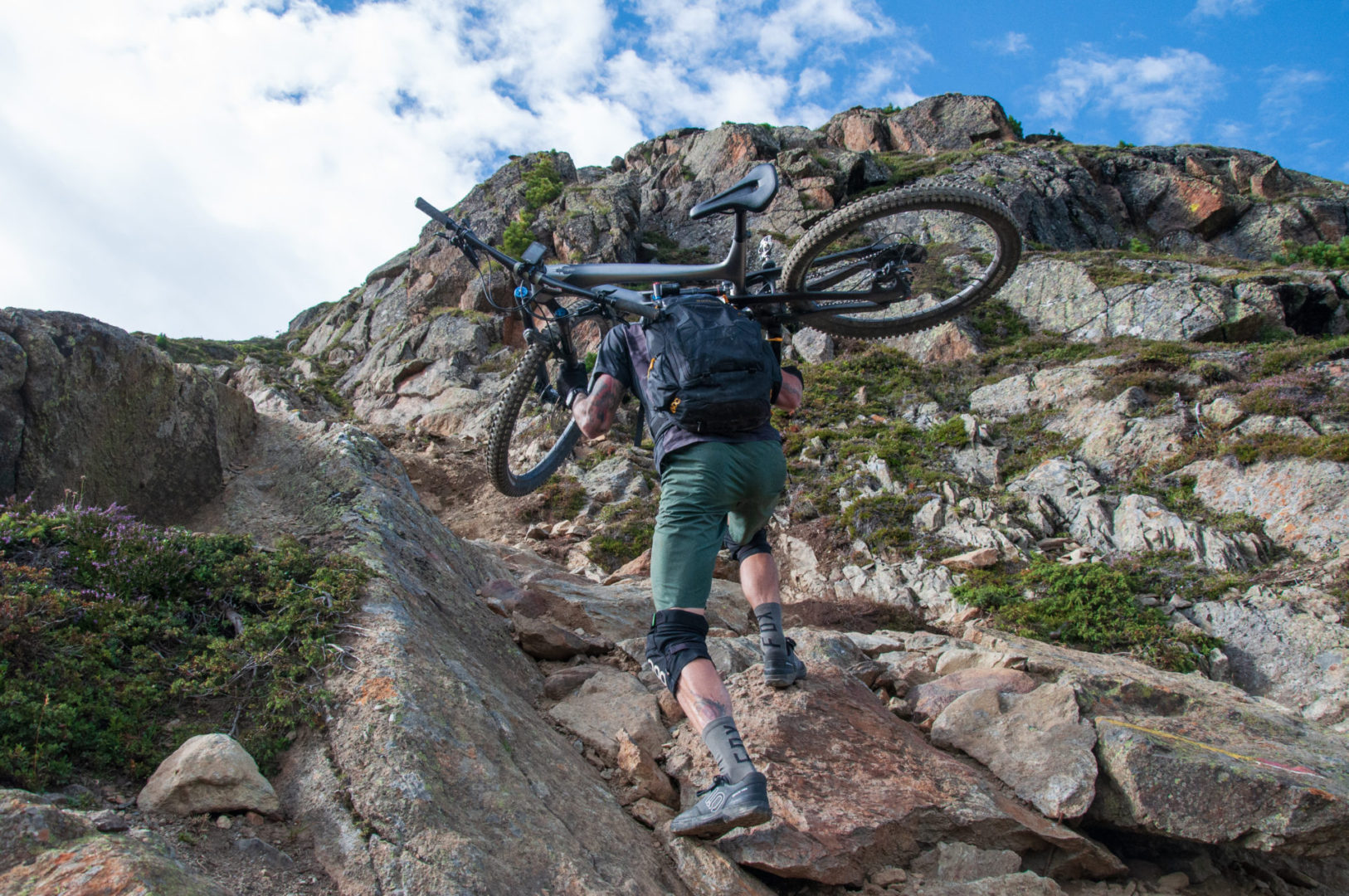 Since October 2015 I was dreaming about crossing the Alps on a mountainbike, alone. Yes, dreaming… I knew I want to do it, but I didn't know how.
I guess I had to grow up to be able to call it actionable. When I've seen Sam McDonalds Bike Guiding Free On-Line Session on May 13 at the Facebook page of Whistler Adventure School, it ignited temptation to become a Bike Guide and revived forgotten fire explore big mountains on my bike.
As soon as Sam's Bike Guiding session ended my little adventurous soul has put its hands into work. My dream from October 2015 was back, stronger than ever.
Yep, I have a couple of under-planned solo-bike suffer trips behind me, but I've turned those lessons into an advantage. I've analyzed them and now I know why they sucked. Thanks to this, I am on the best track to do this one properly.
I've got inspired by Jonas M, Swedish MTB adventurer on this youtube video [I advise to watch it, it's totally epic]:
Jonas is sharing .gpx tracks under his video, so I was able to partially copy his route. This way I know that I'm gonna ride beautiful trails and they will make sense. I've modified some parts and changed the beginning to suit my needs.
I've never been on such a long bike ride, so this will be a challenge. To make it even more interesting, I've turned into Vegan. Thanks to the support from my girlfriend, I'm eating delicious and healthy food. I feel energized and my recovery is faster. At least so it seems…
However, food on most mountain huts where I will sleep is not optimized for my vegan high-energy demand.
Preparation is the key here. For a tour like this, I need super-condensed, lightweight vegan food which will survive in 22L Evoc Backpack, stuffed like Tetris.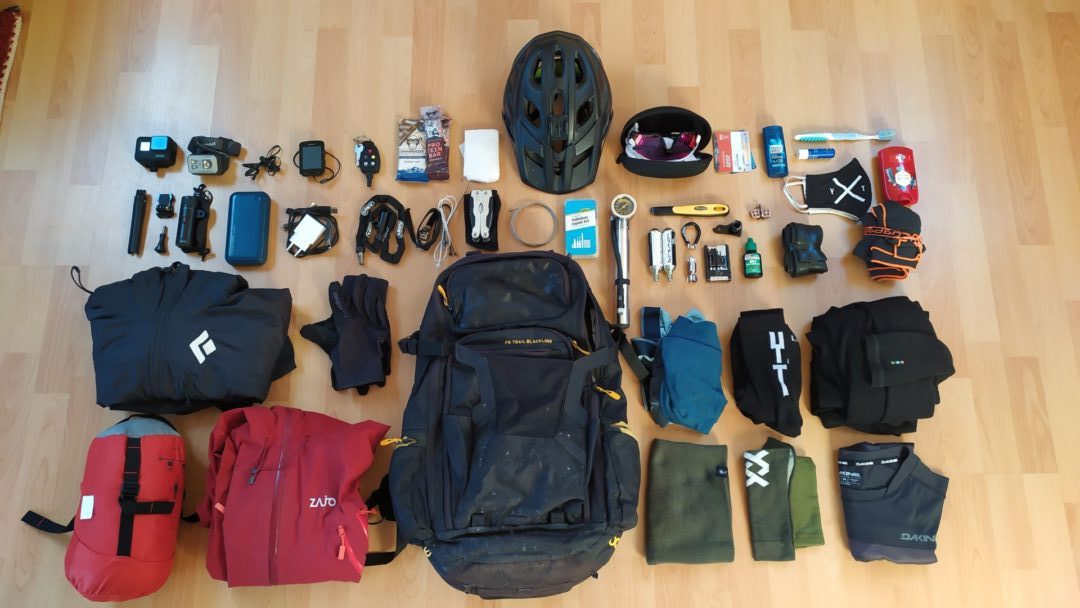 43 hours in the saddle, from Sillian-Austria trough Dolomites to Davos-Switzerland.
I've used the system of DAV mountain huts to get the best bang for my bucket. On most DAV huts, you can sleep for only 11 euro per night at the mattress camp [you must be a member of Alpenverein]. Some huts on the way are not under DAV [Deutscher Alpenverein] and are more expensive. Not to even mention the last night in Davos, Switzerland;-] That's why I want to thank Whistler Adventure School for supporting me on this epic journey.
Tour Summary:
7 days, 13 910 vertical meters elevation gain, 365 kilometers.
Day 1 – Silliann, Austria to Sillianer Huette 2447 m [Italian border] with moderate uphill.
Day 2 – Sillian Huette to Drei Zinnen Huette 2405 m – hike-a-bike day. No other meaningful pedal-friendly uphill found, but who cares. Naturpark Drei Zinnen is freakin' beautiful.
Day 3 – Drei Zinnen Huette to Rifugio S. Croce [Heiligkreuz] 2045 m – moderate uphill.
Day 4 – Rifugio S. Croce to Schlernhaus 2457 m – elevation gain 1960 m, epic views.
Day 5 – Schlernhaus to Meraner Huette 1937 m – my legs will die. 3260 m elevation gain.
Day 6 – Meraner Huette to Sesvenna Huette 2262 m – another epic day, full of dream trails, reaching of the Swiss border. 2150 m elevation gain.
Day 7 – Sesvenna Huette to Davos, Switzerland – The end of the journey.
Link to my planned tour here: https://www.komoot.com/collection/972375/-transalp-austria-italy-switzerland
It's always nice to plan behind Laptop, but how will it turn out in reality?
13 910 meters vertical is just a number. It doesn't tell you how will it feel. In the Alps, there are just too many variables. It might be super hot during the ascent on the paved road, but there could also be a thunderstorm on a way down. In fact, it could rain for 7 days straight, or snow might fall.
I can't predict the weather, but I have the faith to make it to my final destination Davos, wet or dry.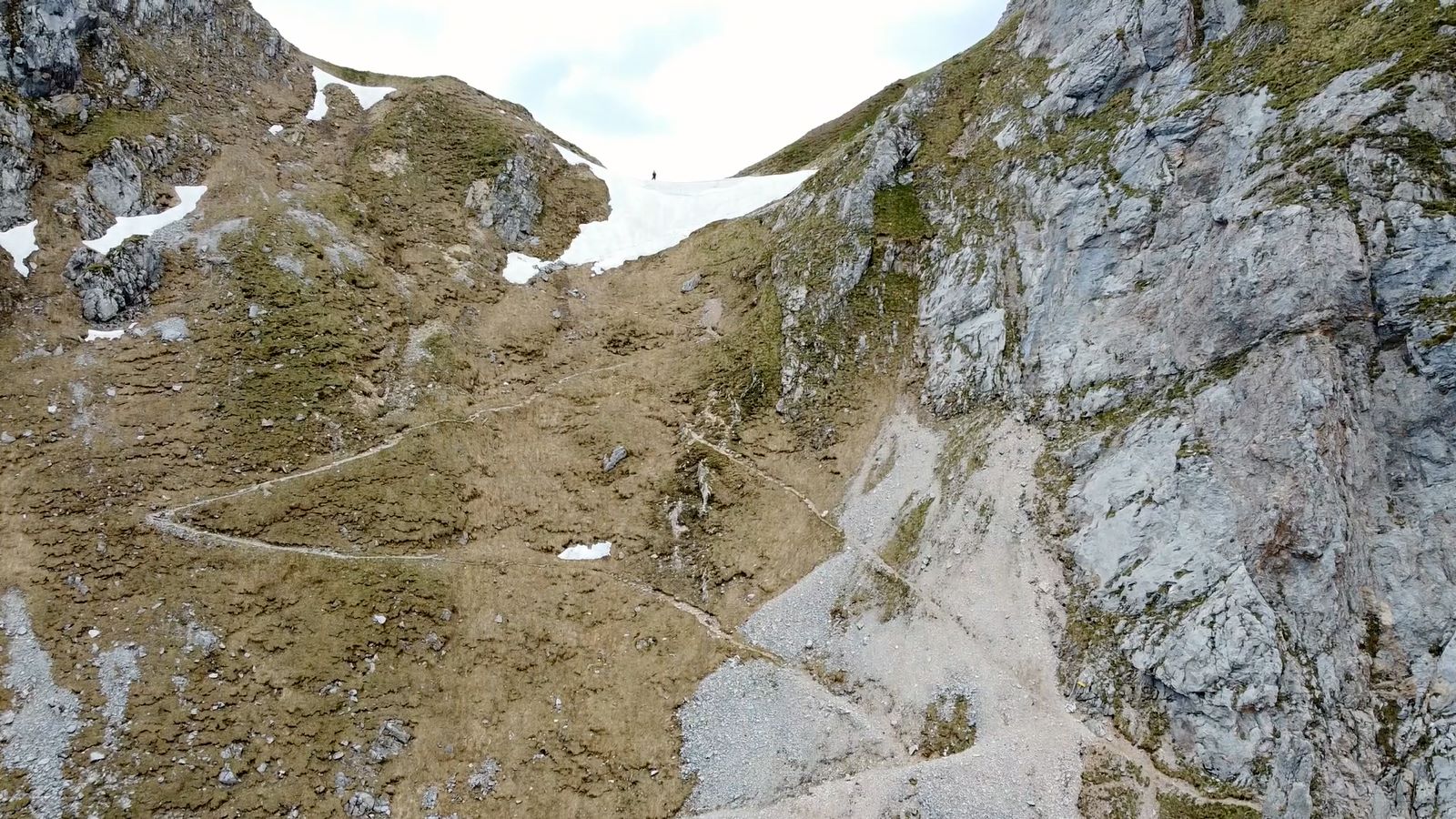 And do you know what? After descending to my final destination – Davos on 25.9, I'm inviting you for a celebration beer in Mountain's Akt's Bar at 18:00 to chat about my journey and your opportunity to turn your passion into a profession and have a good time in Whistler, Canada.
Link to the event here: https://www.facebook.com/events/1742868549198485/
See you there…