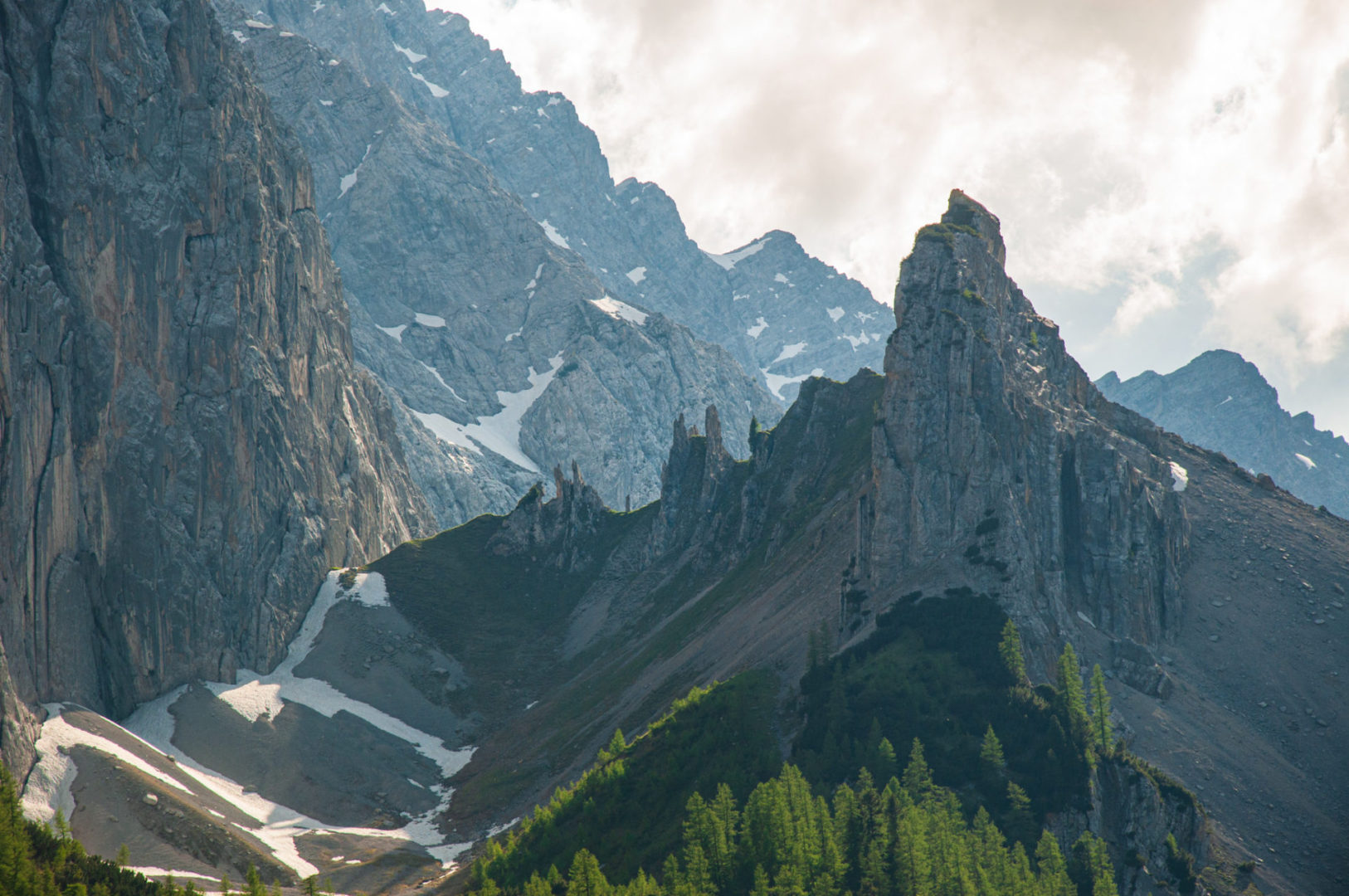 Karwendel Mountains are sharp and rocky and massive. They are also very good teachers.
After my last Friday's ride, I've realized that to plan a big mountain ride there, without knowing the terrain and with a beer in my hand was not the smartest solution.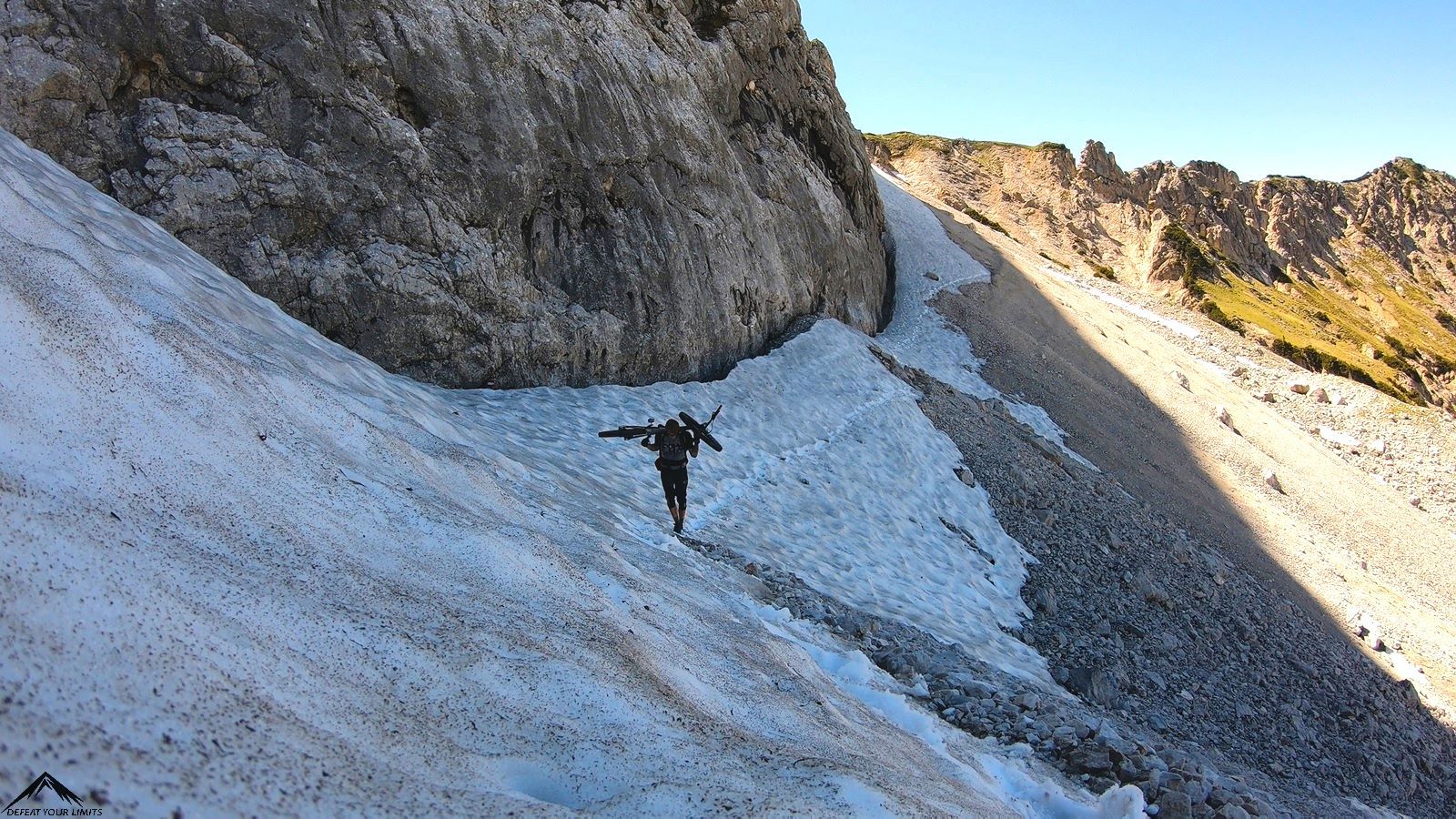 This was not the first time I've screwed up planning. Those mistakes somehow taught me how to enjoy those suffer trips. Even when I carry my bike all the way up and all the way down.
On the other hand, my Friday "ride" through Gajdsteig pass, between Raffelspitze, and Baralplkopf can be a beautiful hiking path. What do you think?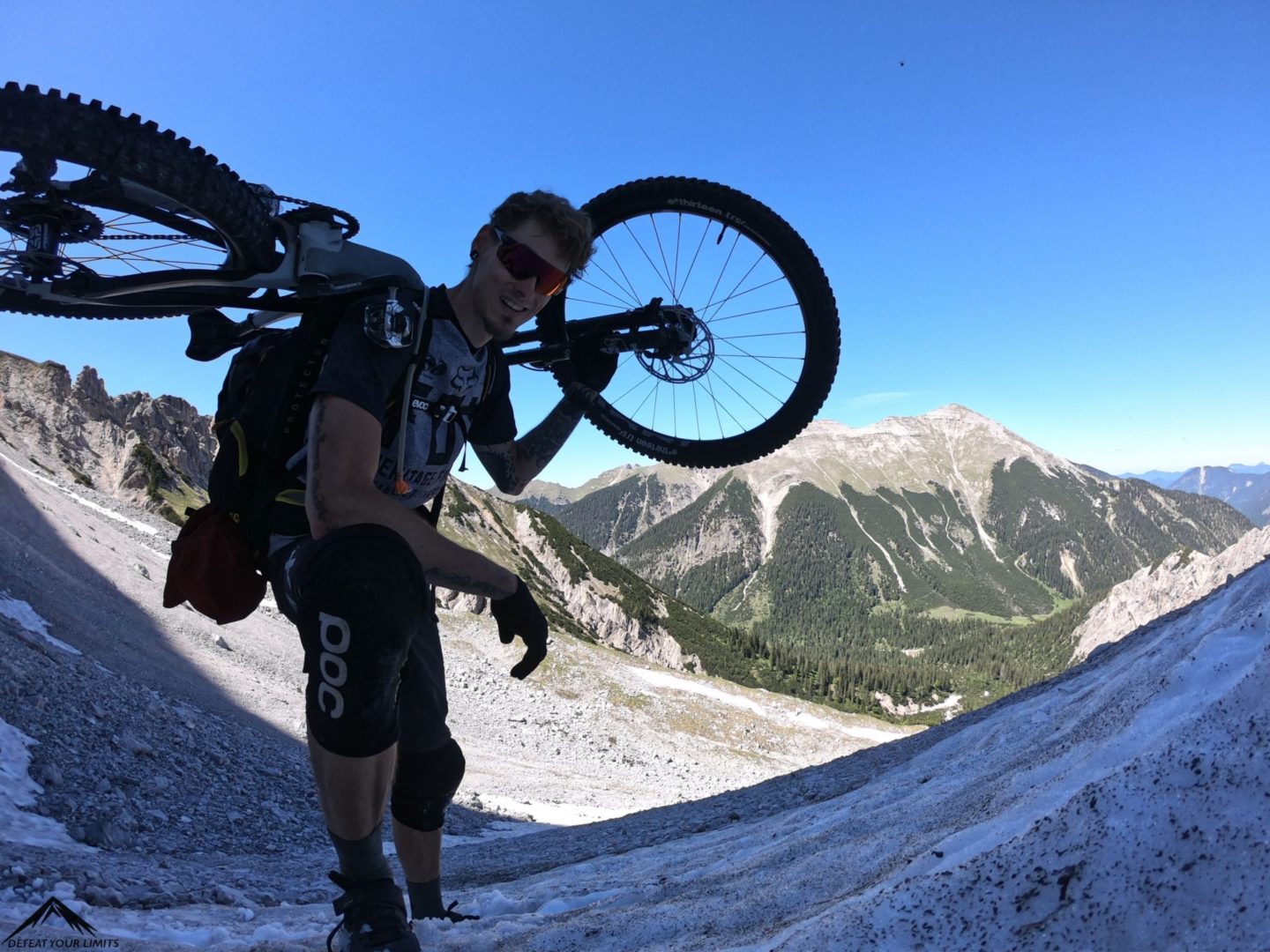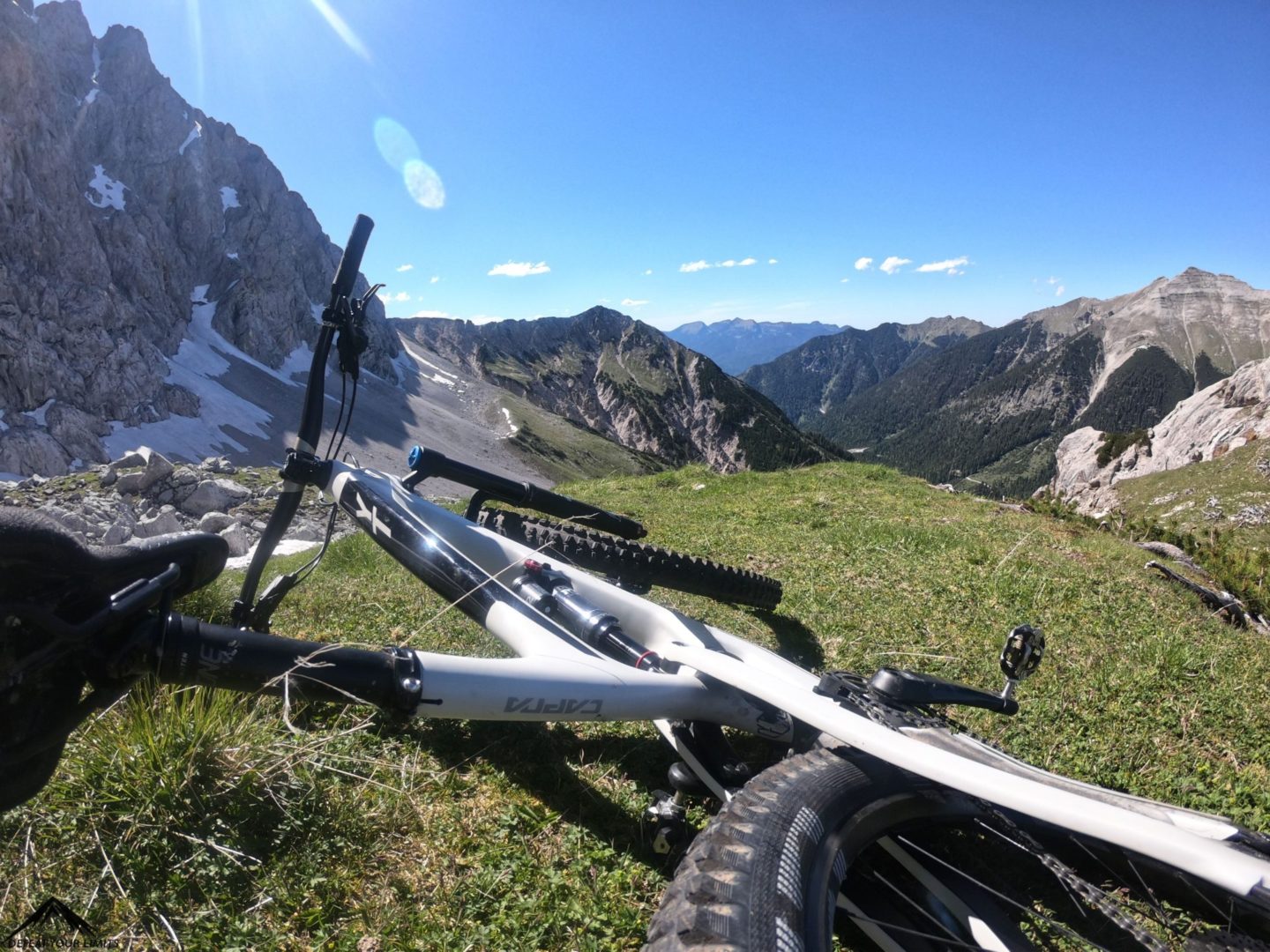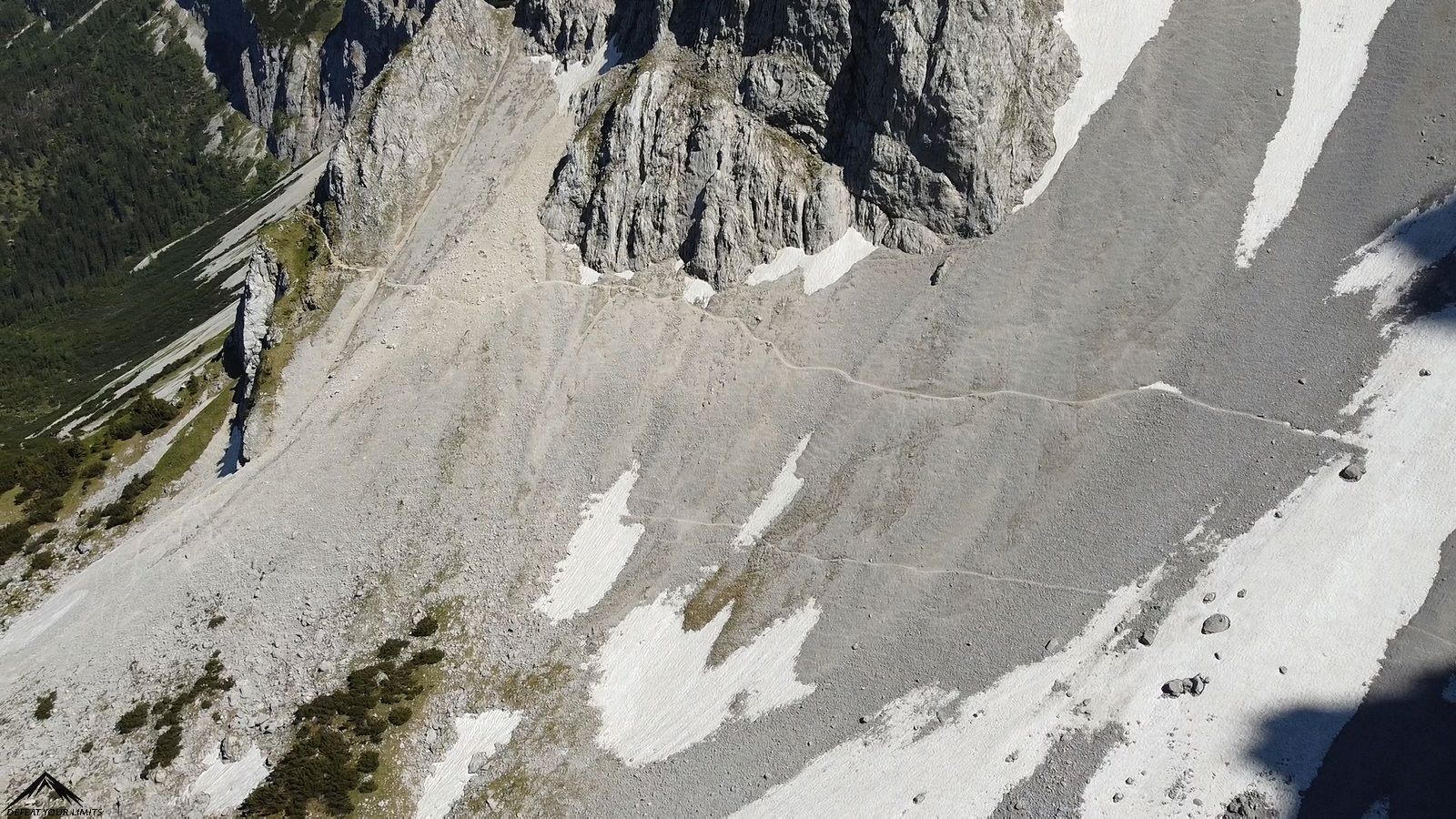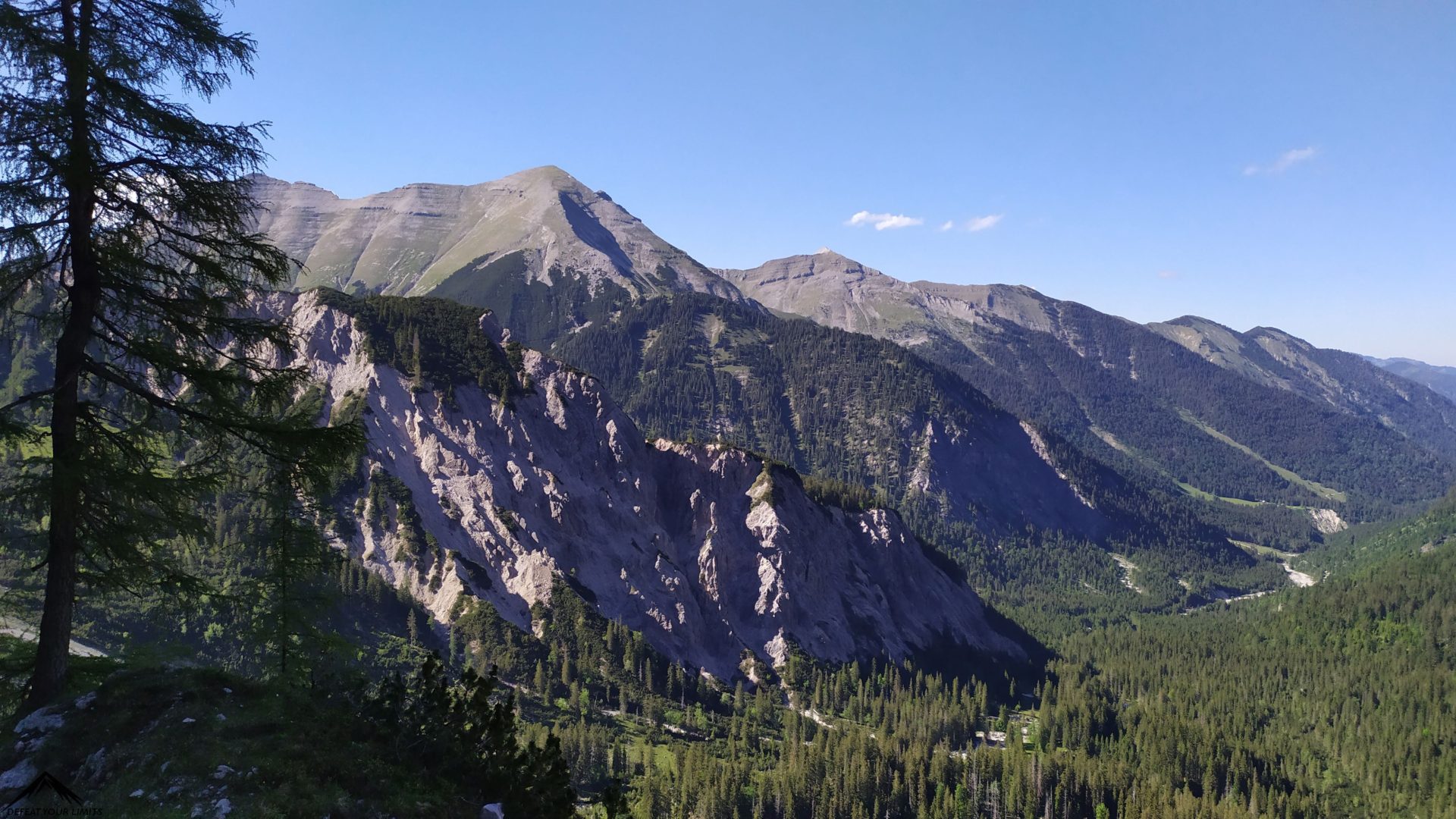 In short, this was my route.
However, we didn't go to Karwendel for only one day of "riding".
Hut-to-hut mountainbiking in Karwendel
Karwendel has a system of mountain huts throughout the entire mountain range. There are huts in the valleys, and also on the top of rocky mountain ridges. There's always super-friendly personal, which offers good food, and great tasting beer.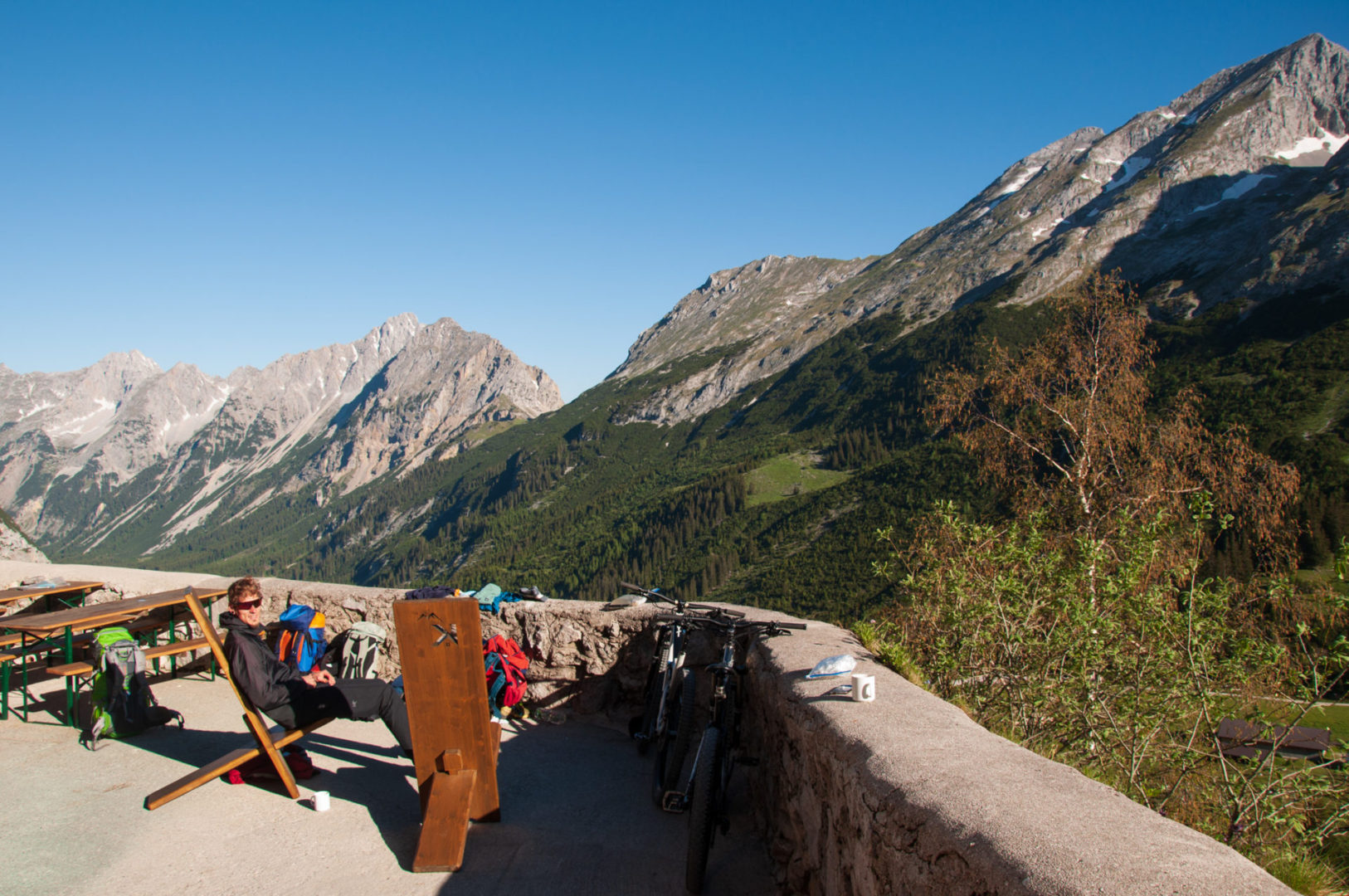 If you are a member of DAV Alpenverein club, you can have a night at the mattress camp for 12,5 euro. I was impressed by how cozy and silent these were. Quite a difference, compared to Slovakian.
Yess, the mountain lifestyle in Karwendel is a bargain!
Our trip costed me 20 euros in gas, 25 for mattress camps and 45 for hut food, beers and coffee.
Our MTB tour.
I went there with my girlfriend Zuzka for 3 days. The plan was to ride alone and meet in mountain huts for the night. The first was Karwendelhaus, then Hallerangerhaus. Both huts offered epic sunsets like this: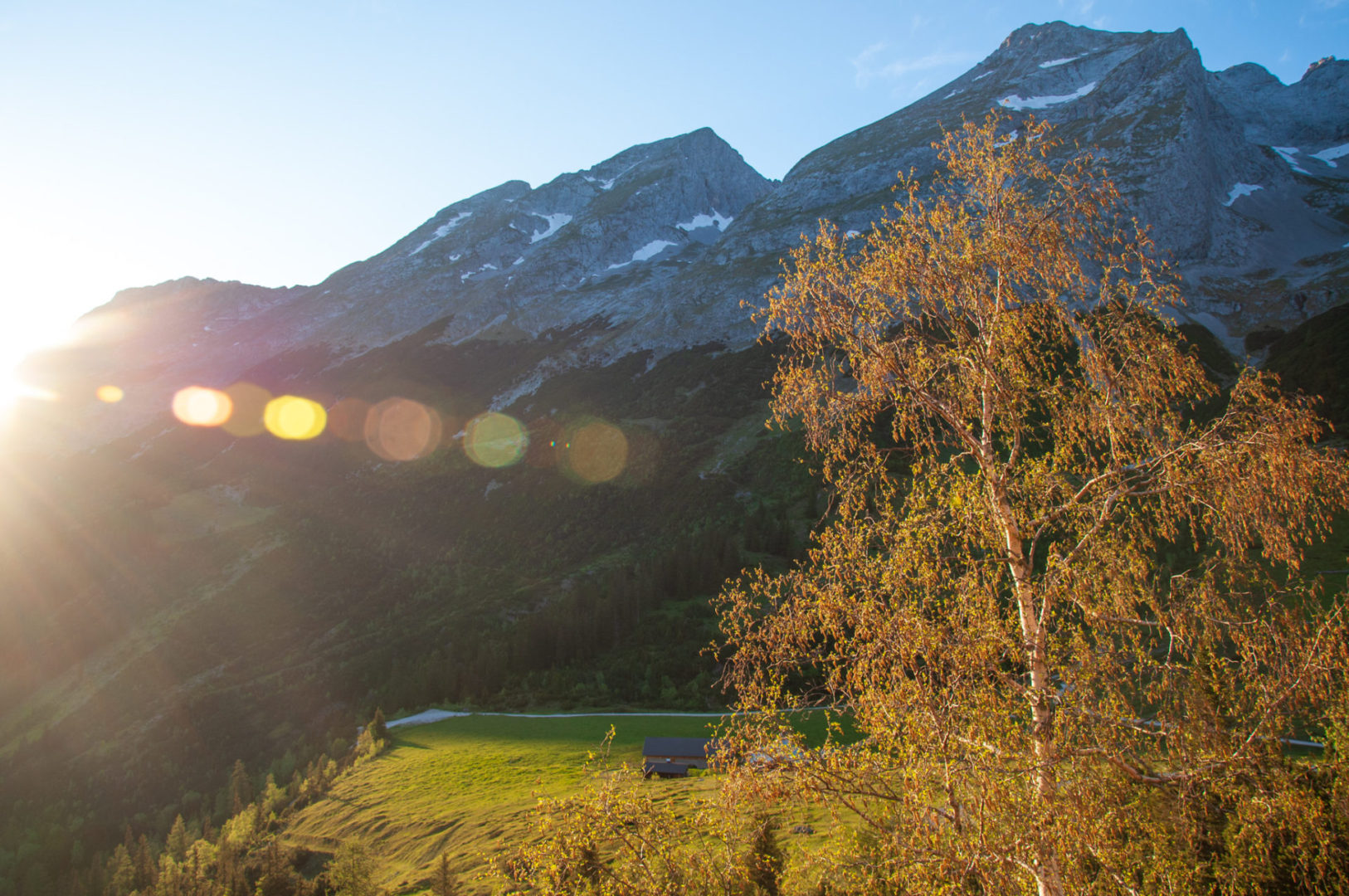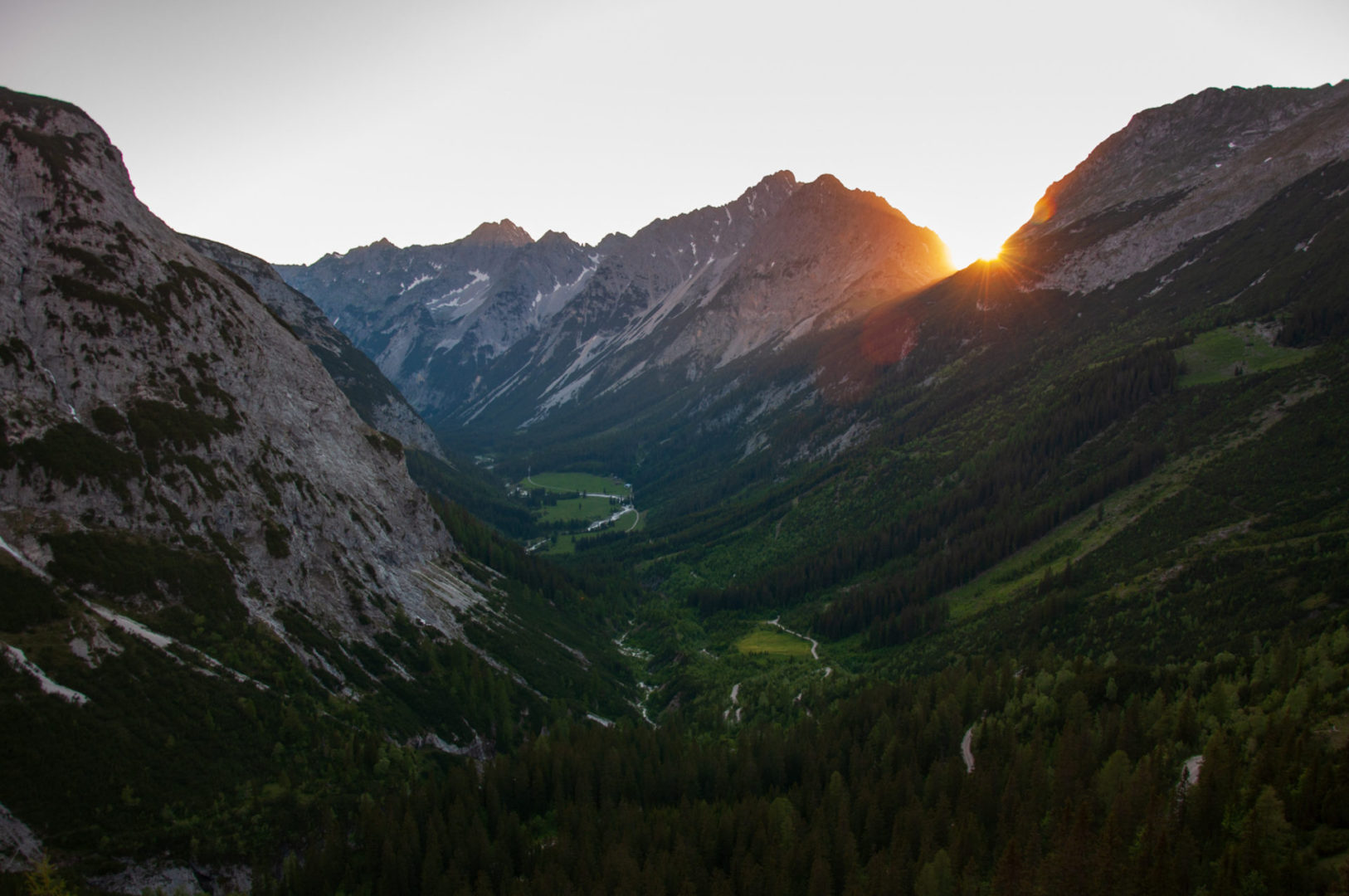 My original route looked like this: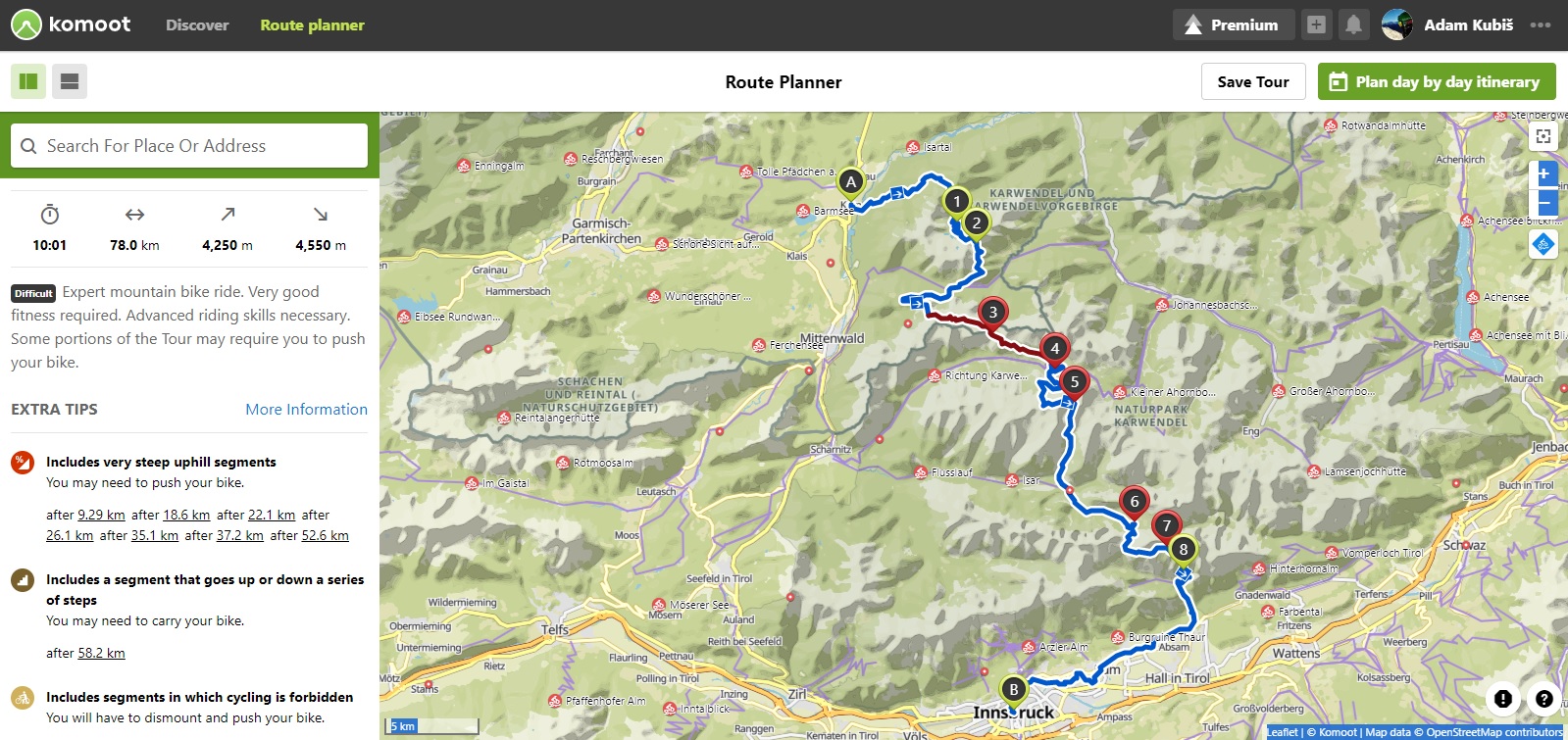 Includes very steep uphill segments
Includes a segment that goes up or down a series of steps
Includes segments in which cycling is forbidden
First, those warnings sounded like a song to my mountainbiker ears. In reality, when I've tried to ride it, it felt like throwing chickpeas against the wall. I've decided to stick to official MTB routes for 2nd and the 3rd day.
It paid off.
MTB ride along Isar river was epic.
Pretty much flat, easy and long. It was more sightseeing than real riding, but the views were so stunning, that my eyes wanted to cry.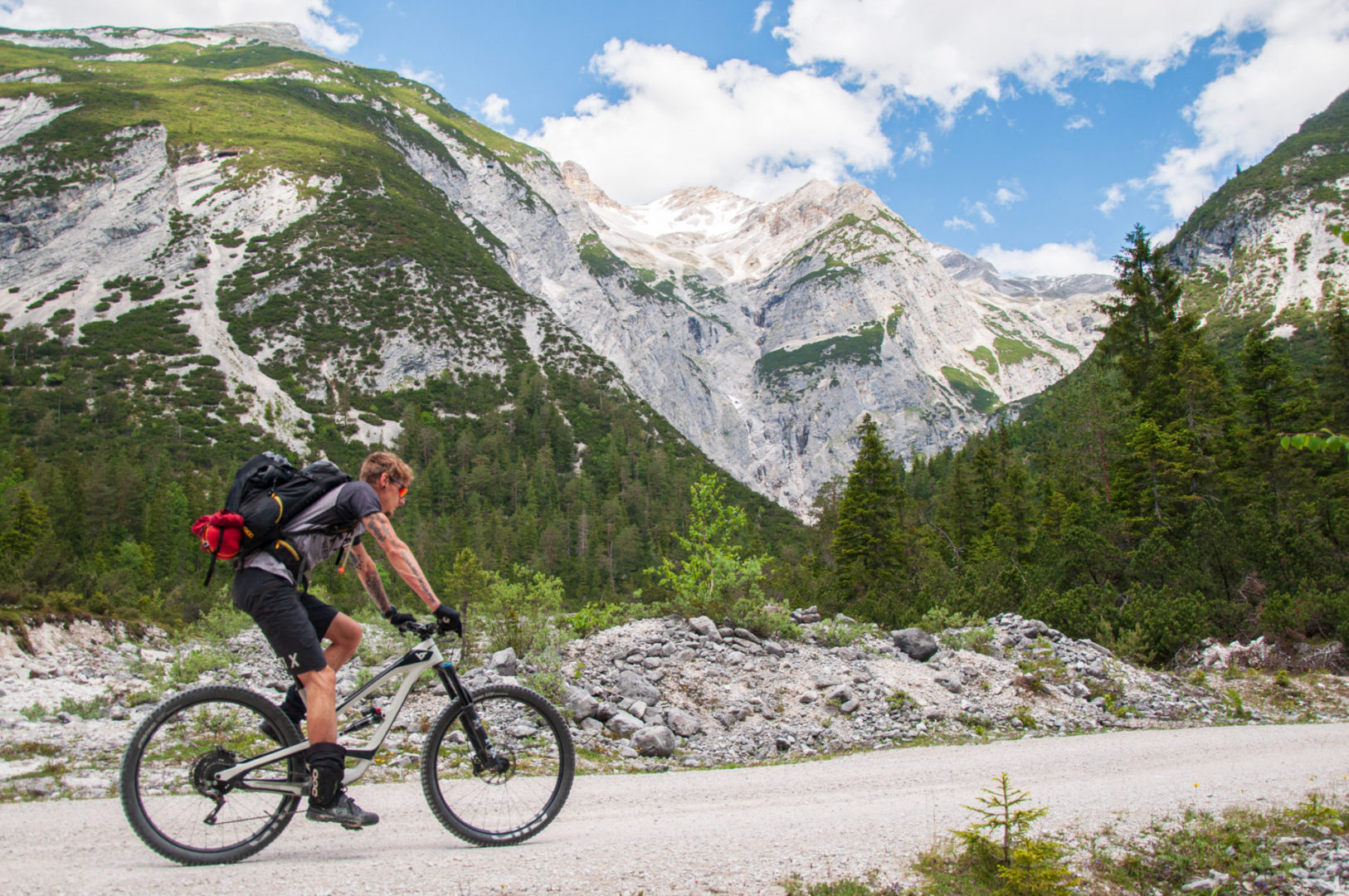 The last descent.
On Sunday morning, our last mission was only to get back to the car, by the same way as up. The weather was surreal. Foggy, after a full night of rain, with light showers.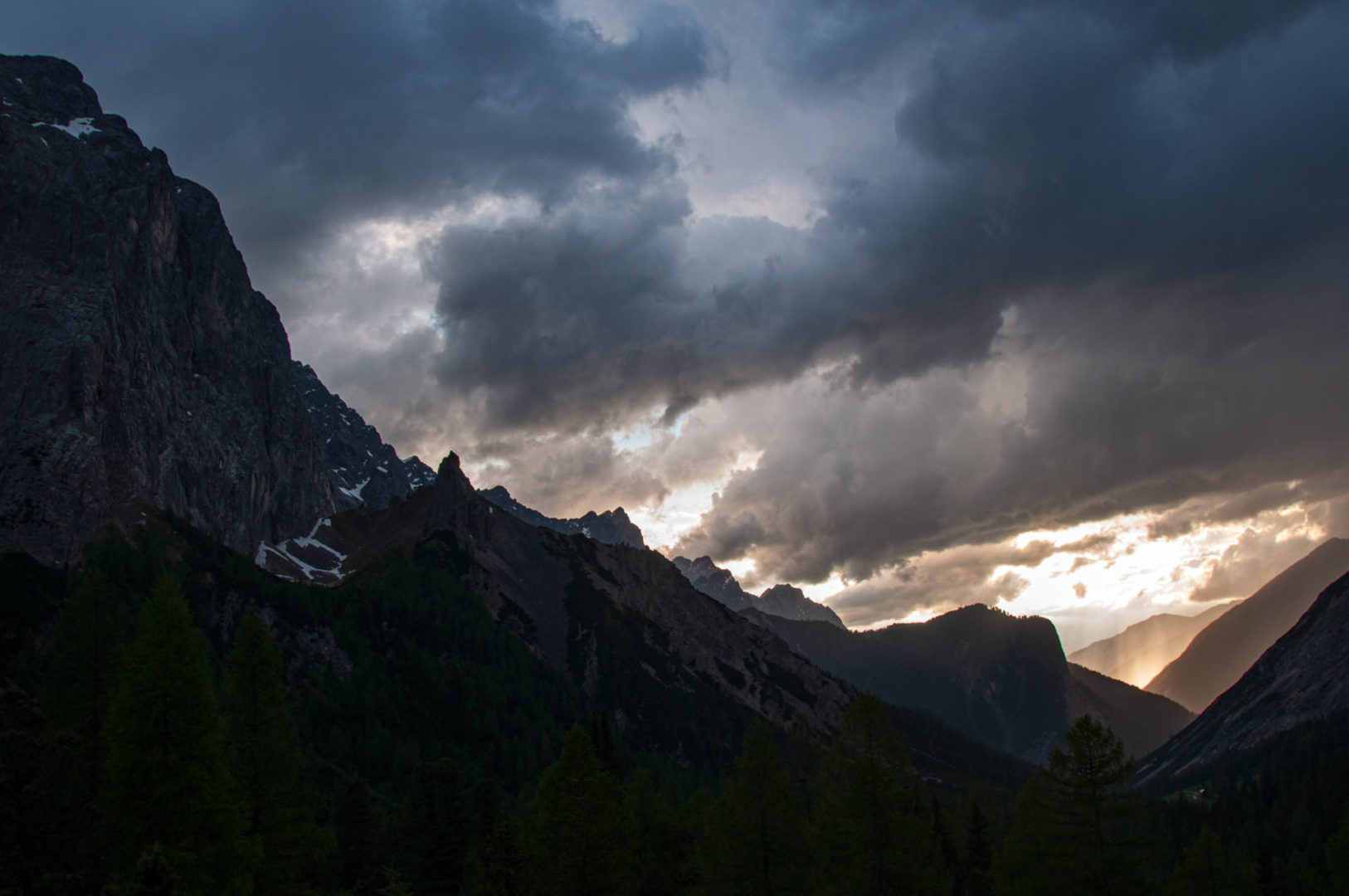 When I looked at this mountain cow I've realized something. She doesn't have a gore-tex jacket with a hood, rubber boots, neither emergency shelter, yet she still enjoys to be outside in any kind of weather.
Could we possibly do the same?