When you plan your holiday as a typical Slovakian, normally you would look at western countries. Austria, Switzerland, Italy, France. There are our favourite go-toes, because of well-built infrastructure, screaming perfect bike trails, and an immense amount of information just one click away from your fingertips.
But have you thought about less-developed eastern countries?
We certainly did. I and my girlfriend Zuzka are looking this way for a while, and at the end of the year 2020, we've decided to start exploring them. Romania happened to be the first one on the list, because of its close proximity to Slovakia, stunning mountainbiker friendly mountains, black sea with its sandy beaches, and low prices.
Oh yeah! Those low prices have thrown me off my Vegan lifestyle to a local cuisine food chaser.
Part one – Getting there…
Okay, back to the beginning. There is a misconception that Romania has terrible roads. In fact, they are better than in Slovakia [at least those ones we've travelled on].
On a way there, we slowed down by one roadwork. They've grinded of approximately 3 kilometres of asphalt road down to the ground. Eight days later, on a way back, we were driving on a brand new asphalt, with new lines. All roadworkers and machines were gone. If didn't see that road 8 days ago, I wouldn't believe how fast Romanian are…
It has taken around 15 hours to get to Vama Veche beach. This time, google maps were accurate.
Part two – Beach life in Romania
The sand was sandish, the sea was wet, and the air was warm. We didn't do any extreme sports here, so there is not much to say from my point of view.
We've had good times, ate good food, stayed at nice places. If you'd go camping to Vama Veche, check out Sandalandala areal. It's hands down the most beautiful camp I've ever seen, with a great restaurant and bar built into it.
After 3 days at Vama Veche, we've moved to Nomad's Beach, near Constantja. What an epic place!
There is one bar next to the parking lot and a huge beach, where we've seen only around 30 guys during a workweek. The best part of it is that you can camp for free directly at the beach. Just for a sake of good sleep, it might be a good idea to get drunk before you fall asleep. Once it gets dark, wild dogs will have a party there. They will be running and barking all night long:-]
Part three – Back to the mountains
After a couple of days of doing nothing, my body was getting lazy. Because this is an absolute no-go, I've started to negotiate our relocation to mountain town Sinaia. Thank's to the previous stormy night under the shelter, enclosed with barking party dogs, my underslept Zuzka was willing to agree.
There are 2 bikeparks arround Bucegi Plateau. Bikepark Sinaia and Bikepark Azuga. They have green to black trails and can be also used as single access to the top of the mountain. It's always a good idea to reach the top within a couple of minutes, so you can spend more precious time in the alpine.
The best part of mountainbiking in Romania is that it is ALLOWED EVERYWHERE. This comes like a blessing for a Slovakian, where the best mountains are banned for biking. In fact, a couple of years ago, there were trucks allowed to scour the ground at national parks. Isn't that crazy?
The second best part is that hikers are not staring at you when you're passing them. Instead, they shout "bravo!".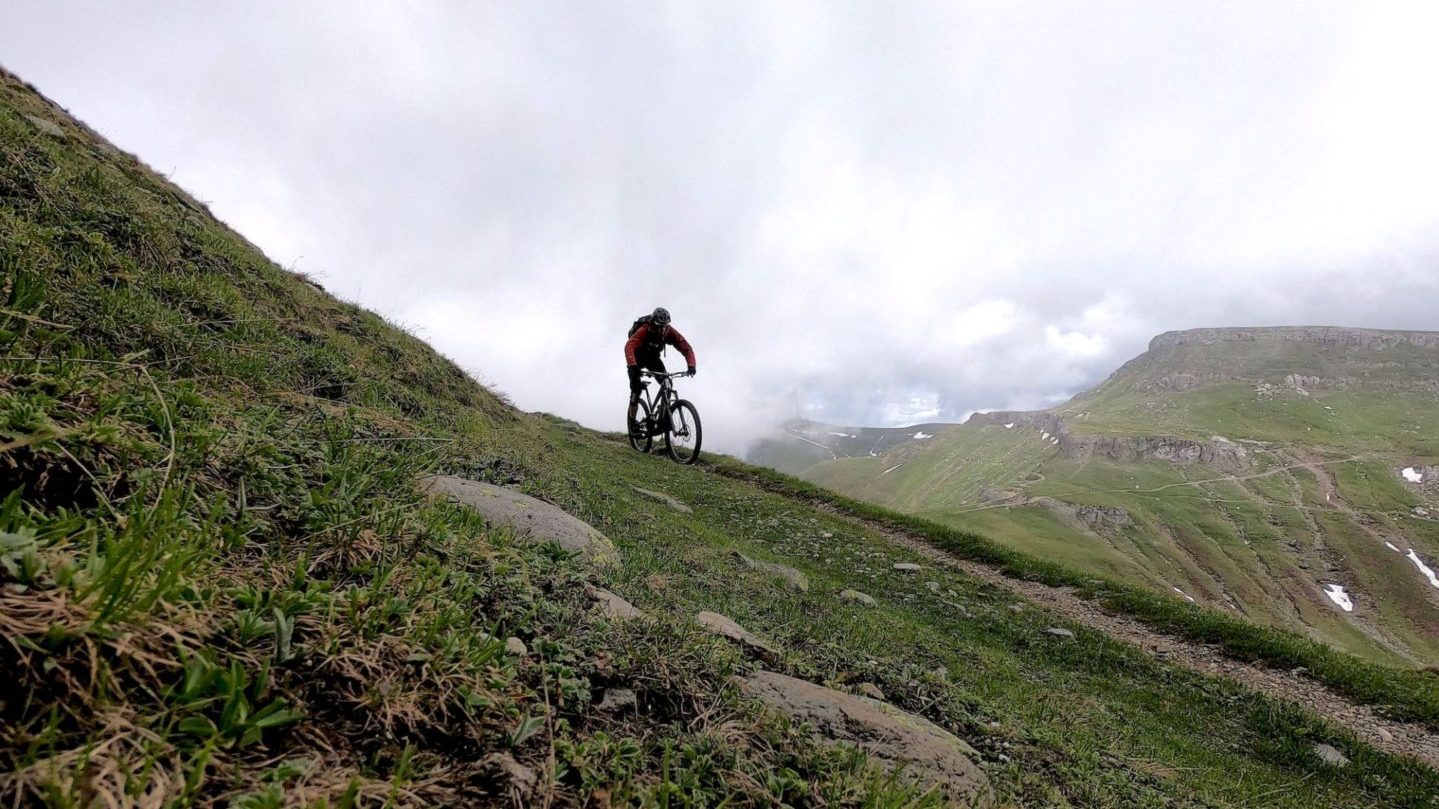 Okay. I don't care about that second point and other bikers as well. Let's dive into the riding.
What's special about biking in Romania?
Romania is a great place to start if you want to explore wild eastern countries. Trails are great, and you can still find many of them in Trailforks. However, don't rely on Trailforks fully because you will miss the full potential. There are so many hiking trails you can ride, that only exploring the Bucegi mountains would take you years. Romania has humongous potential for modern mountainbiker.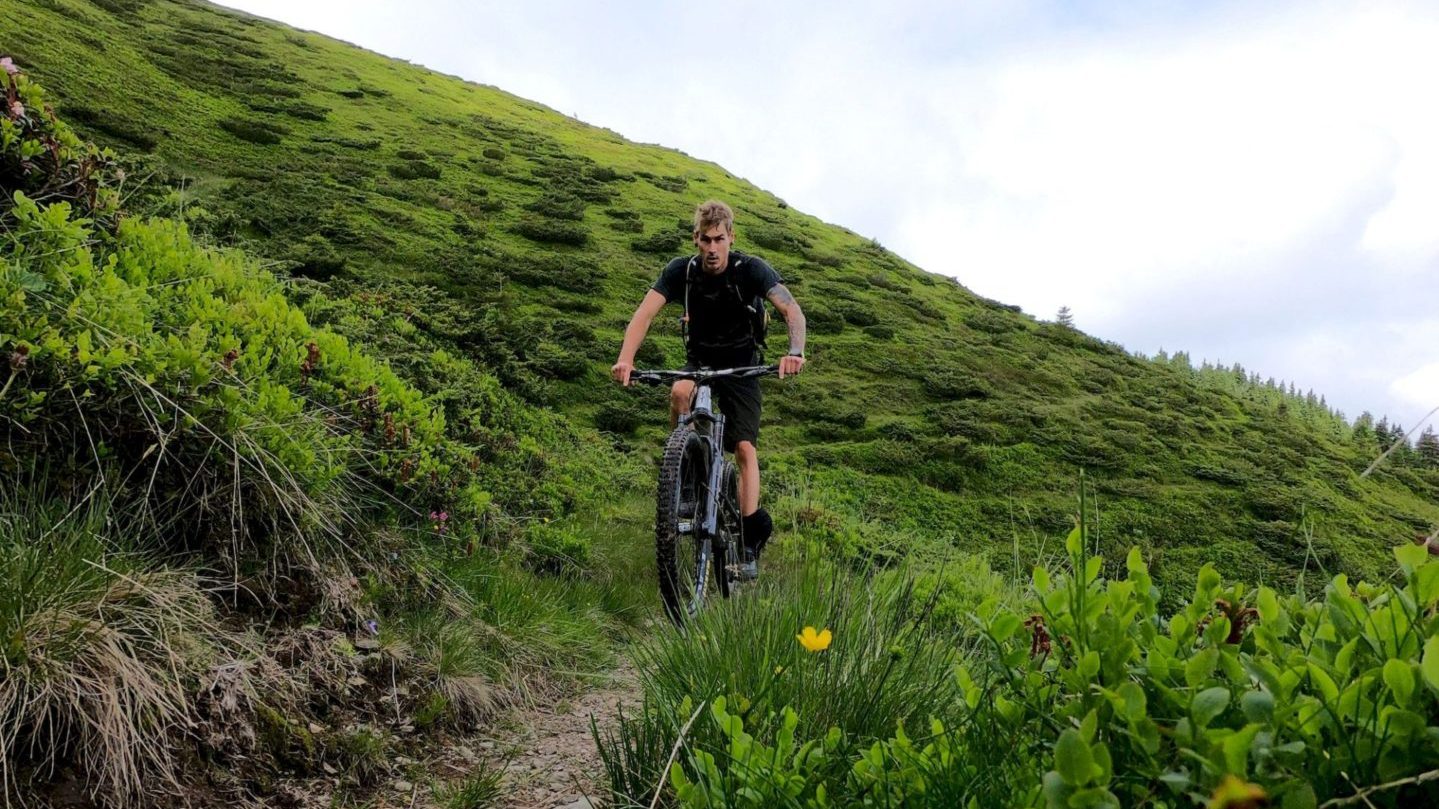 People are polite and helpful if you do the first step. If not, they will probably pass by without saying hello.
They have good local cuisine as long as you are willing to improvise. Most of the meals are meat-based, but of good quality.
There are plenty of mountain huts, some of them offer accommodation. However, don't trust the internet otherwise, you might hear the same words as we did at Cabana Babelle "Yes, normally we do accommodate, but right now I'm missing staff to do so. Sorry". Always have a plan B pre-planned. …And a headlamp:-]
If you don't go too far away from civilization, there are many car repair shops to help you out. I didn't test their quality, but when you look around, they are riding the same cars as the rest of Europe. Oldsmobile days are far gone.
You can drive there by car and take all your gear with you. Camping is allowed almost everywhere, even on the mountaintops of National Park. I think the best way would be to take your camper van if you have one.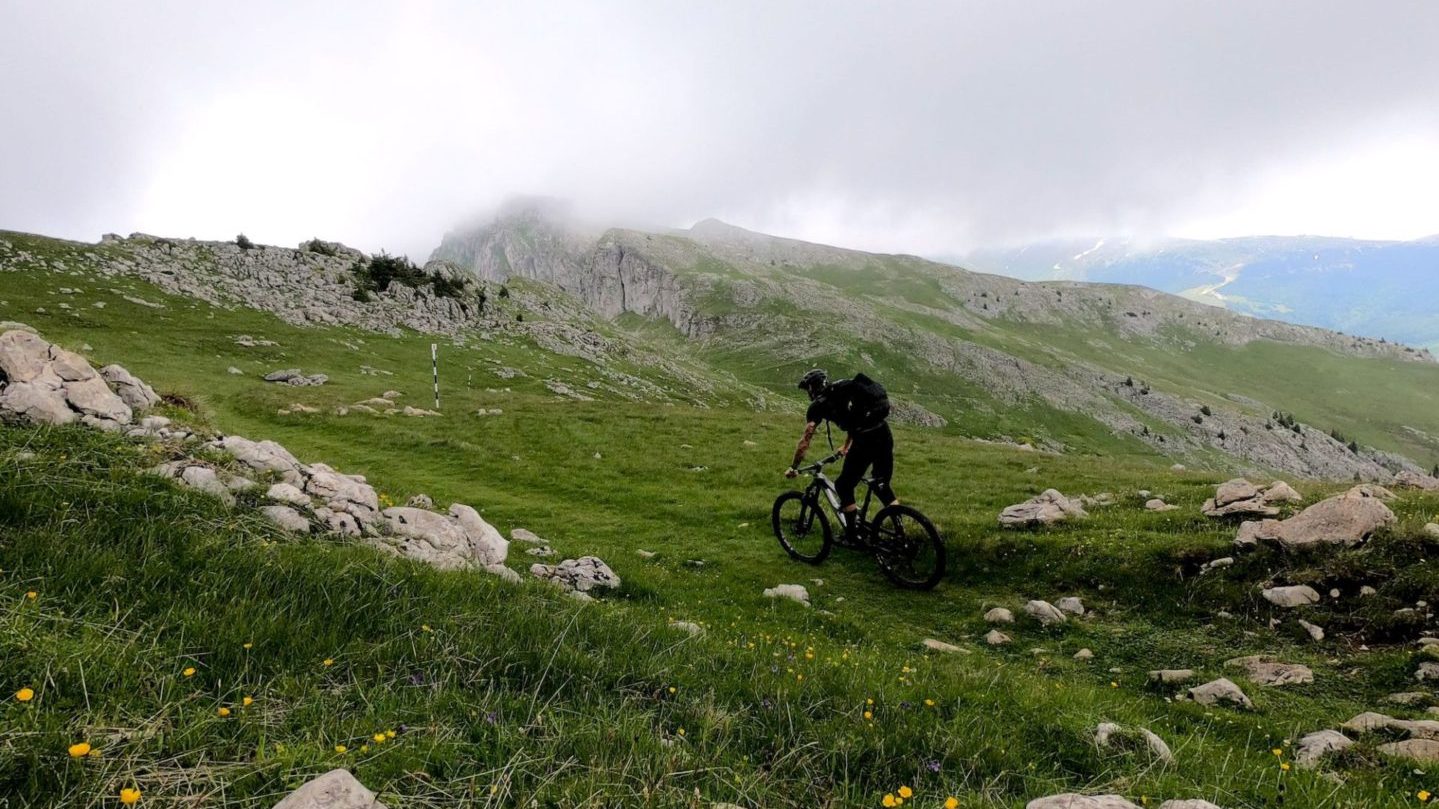 Conclusion
We've spent 8 days in Romania, but we've just scratched the surface. There is so much more to explore. There is no question if want to go back, and seek more…
We've nosedived into Romanian and by now, there is so much to optimize. We've learned what to do and what not to, so the next trip will be efficient. Also, we will take care not to pay "gringo prices".
In fact, it might be more enjoyable and even cheaper within organized trip from Slovakia and a bike guide who would show us around. The kind of trip at which you'll just jump into the Van in Slovakia, crack the beer at the backseat, and you're good to enjoy an epic adventure.
Unfortunately, nobody does that in Slovakia. Therefore, we've decided to create it! Check our website Allmountain Institute for updates. Our trip will be on within a week.