If you'd ever questioned yourself you can enjoy a workout in the gym, try a minivan life.
Buy a minivan, build your bed in and move in. When you wake up in minus 8 degrees, the only thing that can warm you up is a workout or hot shower. It's the time to jump behind the steering wheel are head towards the nearest gym.
Why should you even consider this option?
When I've texted my friend if she knows about some housing in Whistler BC 3 years ago, she said my best option would be to live in a van. I thought she was joking.
A couple of months later, I was bought my first minivan.
It was the 1998 GMC Safari AWD. It was old and smelled like a hockey bag.
There are many reasons for van life. Freedom, adventure, lack of money or you just don't like people. In my case, it was a mix of all.
I've bought it because I was too broke to rent a flat for myself only. I didn't want to share a house with other 7 people as most locals do. I wanted to feel free and to try something new.
Deflating problems
When you got stuck in an internet black hole full of dwelling articles, van conversions and "must-have" advice, your personal life seems to disappear. Personally, I don't like to have my brain juiced by internet, so I decided to go minimalistic.
The conversion took only one day
I've bought a hand saw, borrowed Akku screwdriver, bought wood and screws and nailed it in a single day. Hidden in bushes next to the railway tracks in Squamish, BC.
Trashed back seats, hard floor and curtains installed, bed and shelves built. By the end of the day, I was ready to move in.
Of course, I've visited Home Hardware and Walmart a couple more times after that, but those were only details.
Entire conversion costed me approx. $450.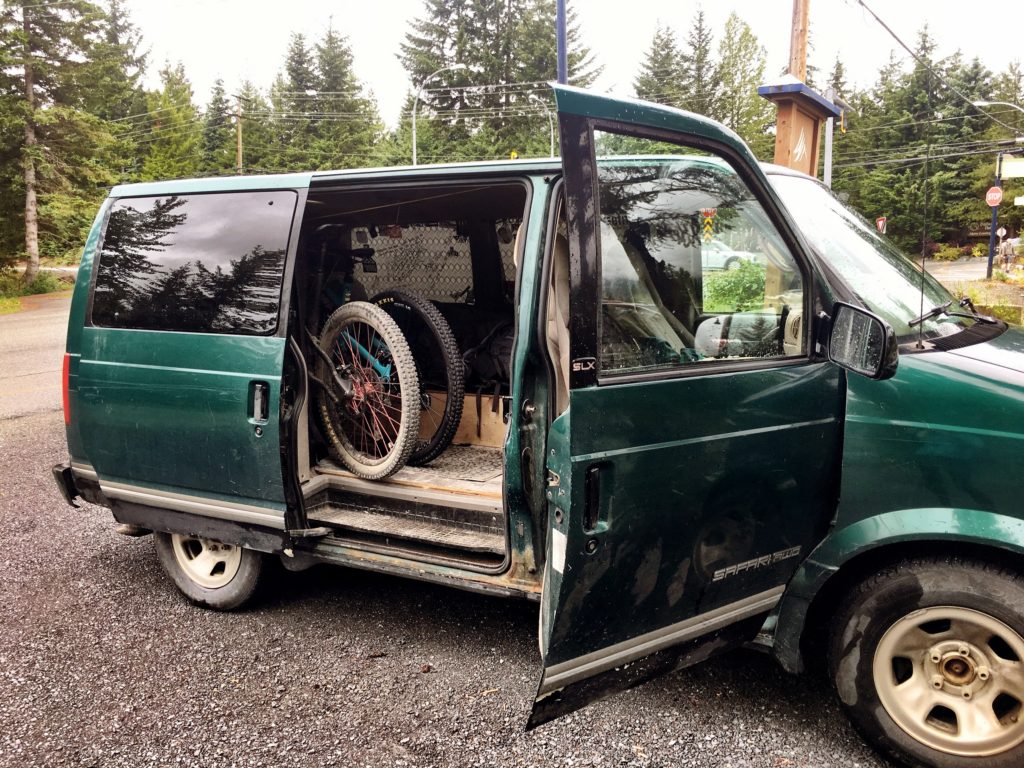 Social integration process
Minivan life is amazing when you are a climber on a holiday. You can climb every day, change destinations and enjoy the freedom of this adventurous lifestyle. However, when you work and study in Whistler, it's a different story.
Don't tell anybody…
Minivan life in Slovakia is still considered pretty much like to be homeless. Even when I dwelled on a different continent, I felt like I should hide. However, in Canada, it's completely normal.
Those chilly mornings…
I've lived in my minivan for two seasons. First, from 15th April to September. Then, from 1st March till the end of July.
When you wake up to a chilly morning it requires a good amount of willpower to sneak out from your cozy sleeping bag. Once you are out of it, there's nothing to warm you up. Unless you go to the gym or cafe.
Think about your options.
The cafe will warm you up, but you will be still half asleep and dirty.
Gym is the winner.
Workout in the gym, on the other hand, will wake you and warm you up. Moreover, thanks to gym showers, you will walk out squeaky clean.
As a result, I've worked out in the gym 6 days a week. I was a van dweller in the peak form.
Pros of minivan life in my eyes
Teach you how to reduce things you need to an absolute minimum. There is only a certain space available for your gear. If you have too much, your mobile home will turn to 4 wheeled coffin.
Disconnects you from the "black hole". I think we are addicted to internet. It's a black hole that swallows you in when you search for one simple information. After 30 minutes, you are scrolling the feed, not even knowing, that you were searching for something. If you disconnect from this black hole, you can spend your time meaningfully [if you don't build your van up with solar panels, electricity and wifi].
Going wild. There is nature at your doorstep. The digital age has efficiently cut us from nature, we came from in the first place. The TV has infected us with fear and worry from being alone in the dark woods. In fact, many of us have never experienced the feeling of being alone in nature. But once you try it, you won't want to go back.
Off days are the fuel of this lifestyle
The time when van life really shines, are the days off from work. You can just simply jump in your mobile home and go wherever you want to. All your gear is in your car, so you can freely change your plans.
You have the freedom of choice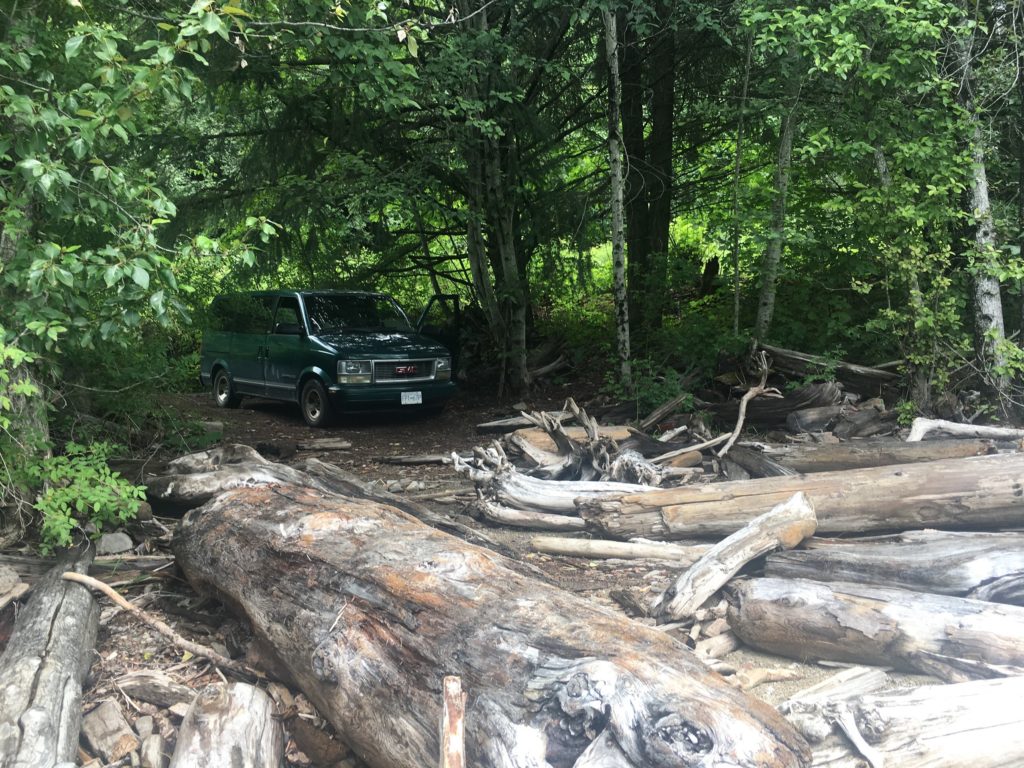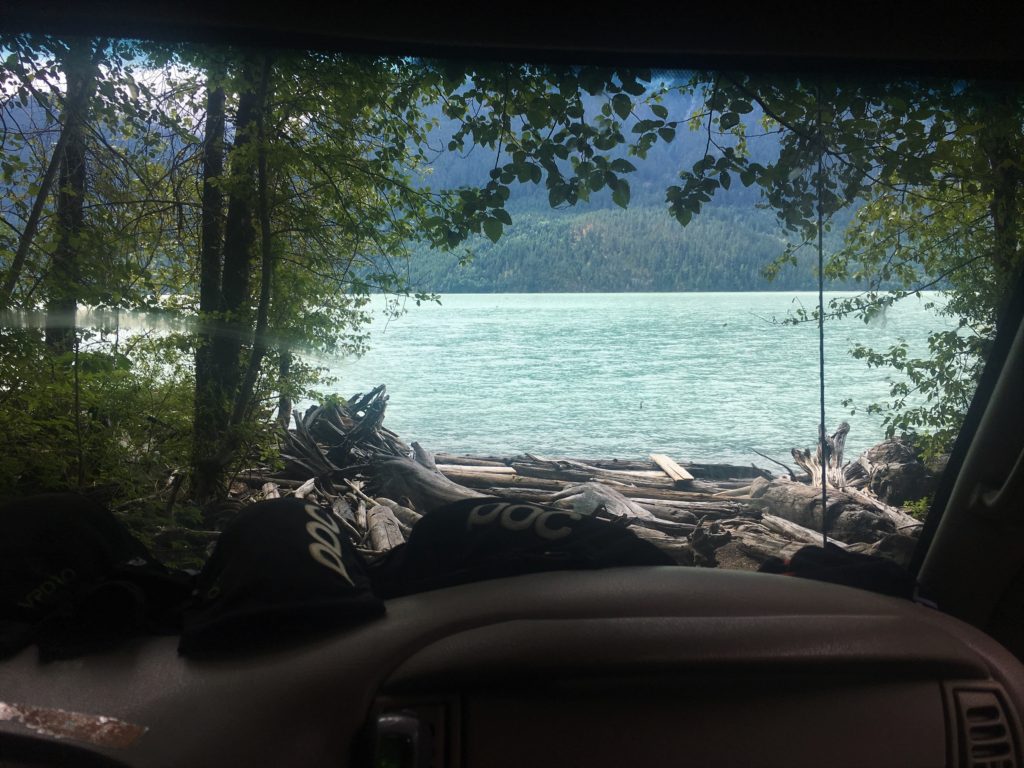 My favourite tip during the days off is to switch off your phone, throw it in the van and forget about it.
Then take your bike and get lost in the woods.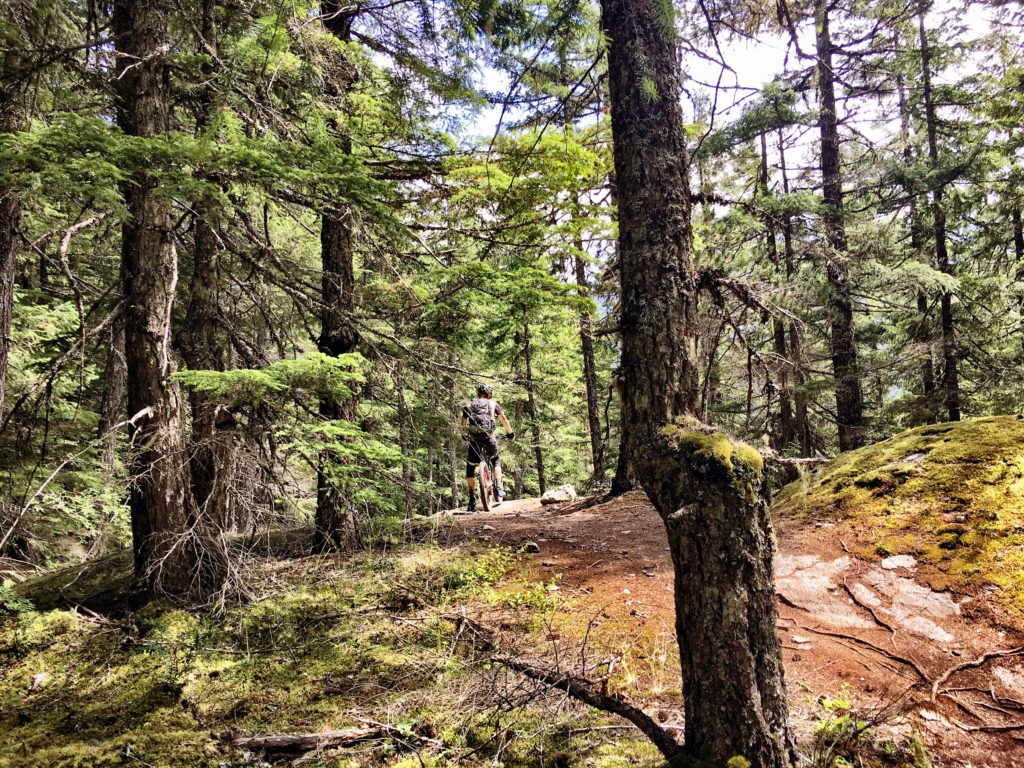 I've never been so active as during my minivan life. I've used every day to the fullest. I've discovered wild places. I've met wicked people. I had a lot of fun. I miss those times.
Cons of the minivan life
When I started the research about minivan life in January 2018, I've seen many.
What if my van breaks down, and I will have to drive it to the car shop?
What if somebody steals my stuff?
What if my colleagues see me?
And many other what-ifs.
These days, I can't see any. Ten months of minivan life thought me that: "I can handle any situation when it arises if it arises"
There's nothing to be worried about because most of those things will never happen.
Minivan life has shown me how tasty my life can be. It was a life-changing experience. I will never forget it.
Are you in a similar situation?
Do you want to try the van life, but you aren't sure if it's for you?
Don't think too much and go for it. I don't know a single person who regrets the van life.