Years ago, my old boss told me a thing: "I don't like you having 3 days a week off, cause on Monday, you're completely disconnected from reality."
I understand what he meant. But here's that thing from my view: That's exactly why I do it. So because his "reality" was an alien world to me, we had to split ways…
The truth is, world is on his side still. Nine to five, 5 days a week is widely accepted standard. My idealistic vision has to wait for it's time to come…
I became hyperefficient with limited time I have. These days I can get my mind vacuumed in a frame of hours.
And here's how I do it:
I went to Chamanna d'Es-cha 2594m for an overnighter. Not to chat with other mountain souls over the hop juice, even it was nice. Not to fight for an open window in a mattress camp full of carbon-monoxyde lovers, even it was necessary.
The reward is to wake up in a scenery like this.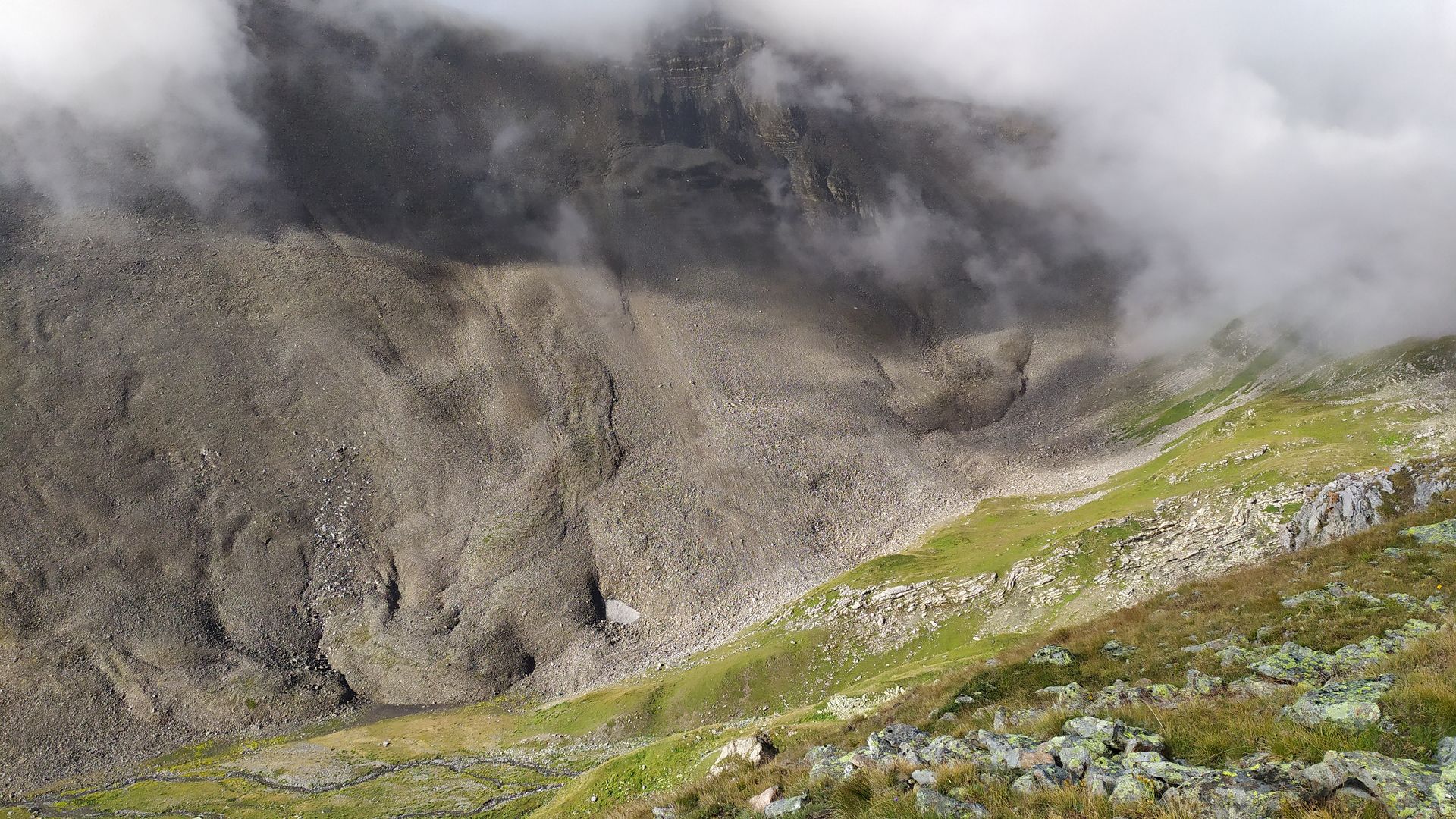 No mobile network, phone lost somewhere in backpack in airplne mode. My only digital friend is an arrow on my navigation.
But I live for real ones.
Walk down to meet my mountain goat, patiently waiting me behind the rockwall.
I gently stroke her, I grab her by horns, throw my leg over and smack my ass to the saddle. Time to ride baby!
[photo}
No so fast…
I must earn that first. Five mins later, riding turns to climbing, than to pushing and eventually to hike-a-bike carrying. Capra on my shoulders, "riding" me.
True friendship can't be one-sided.
Step-by-step snailed up to the pass – Fuorcla Pitcha 2860m.
It looks spectacular. Alien landscape on one side…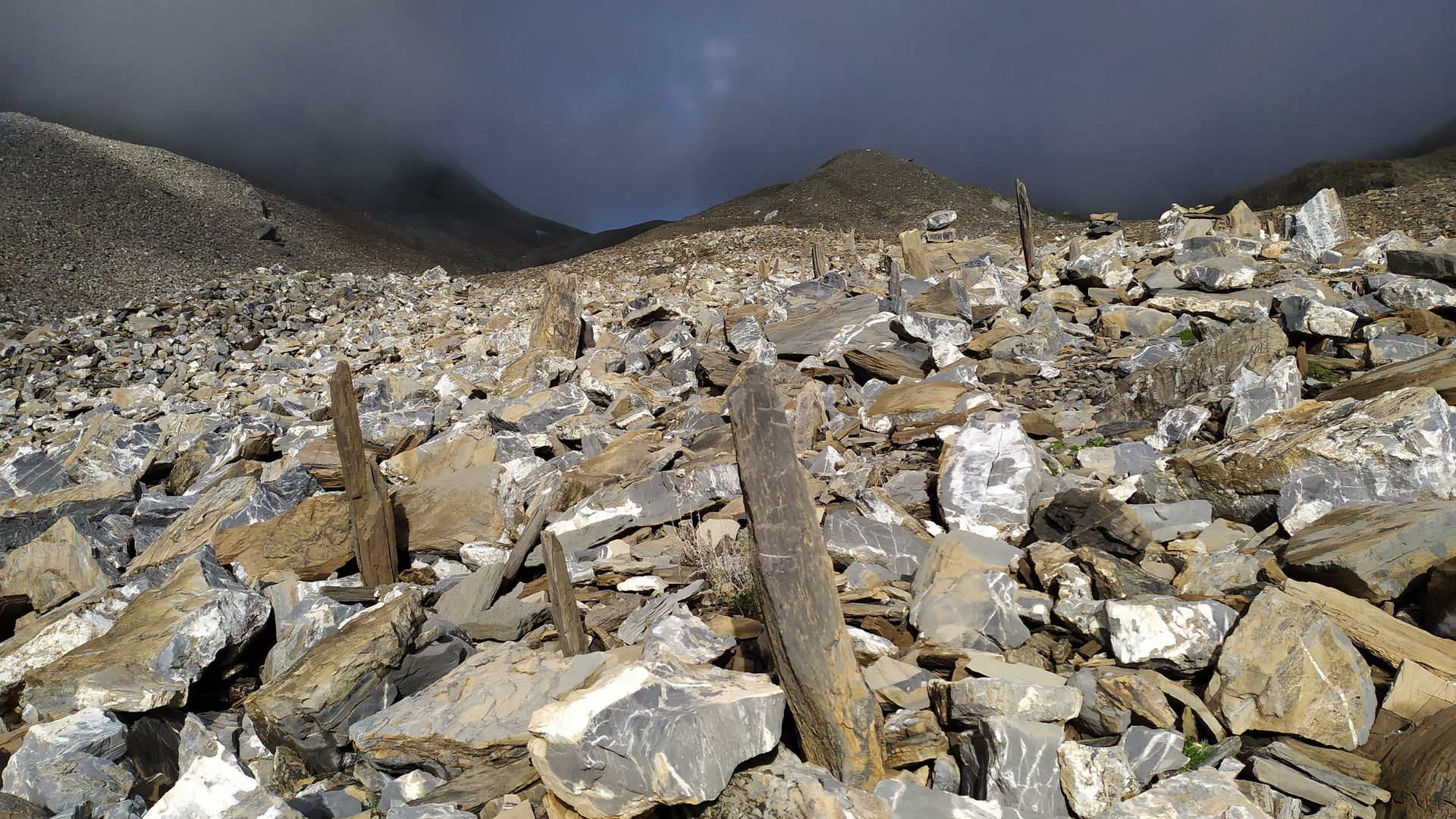 …deep green valley on the other. One narrow singletrack calling my name.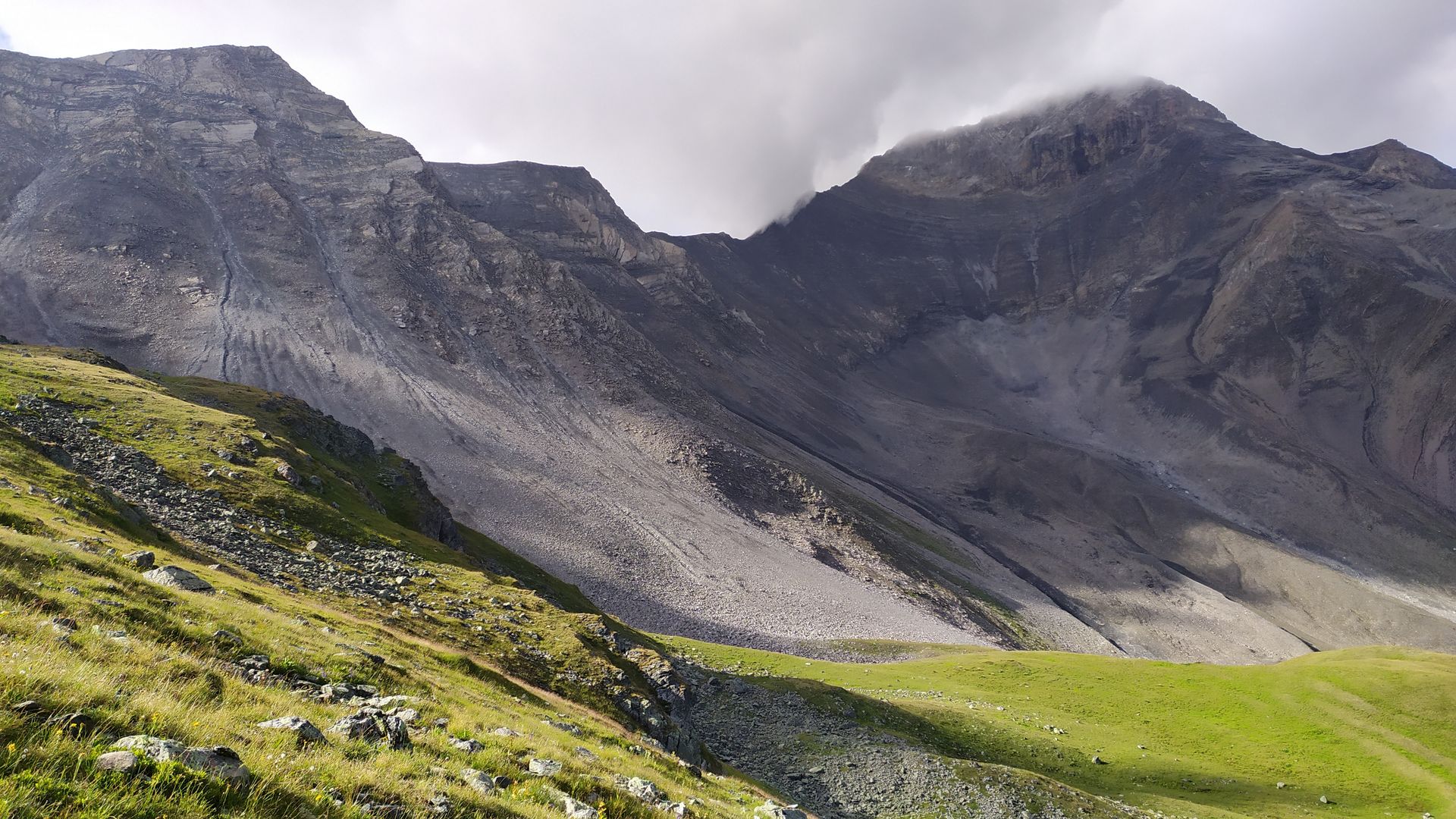 But wait a sec. I have to snap shit riding photo for you.
WHACK. Here it is:
And now, let's take what I came for…
Leaned in and started plowing my way down through loose rock flakes. These got smaller and smaller as I descended. In no time, I was grinning ear to ear again on a loose, singletrack, drawing the line down a steep gravelpit.
Brakes dumping heat, wheels punching trail, my capra slayed down another epic, alpine singletrack.
Soon I was down to Bergrun, hyplerchilled like an urban camper on a townbank. Holding a different pleasure juice though. A Magnum Billionaire Double Gold Caramel chyeah!
Riding my victory wave till Komoot pierced my serotonin baloon with info about 1890 meters vert still to climb. Time to unglue my dirty ass from wooden bank and get movin'…
Rolled down to Fillisur, turned up to Parc Ela.
Couple mins into the climb, I'm back in a tunnel vision. First gear, 29 °C and salty toptube. Don't even think about flipping screens of my Garmin. Rather not see vertical meters to still to go.
Sight locked to my beloved arrow in the middle of screen, legs pounding…
A couple switchbacks later, I get into the valley. Air temps drop down to 25, shade here and there. Making progress.
But a slow progress. Frequent food breaks indicate that I'm going on fumes. I must get to Ela Hutte at least…
And I've got there. Hugged wooden bank and enjoyed deserved rest.
But honestly, it's hard to keep eyes closed here for a longer time. Looking around, and seeing those rockwalls pushed up by the crash of tectonic plates, it's hard to get rid of goosebumbs.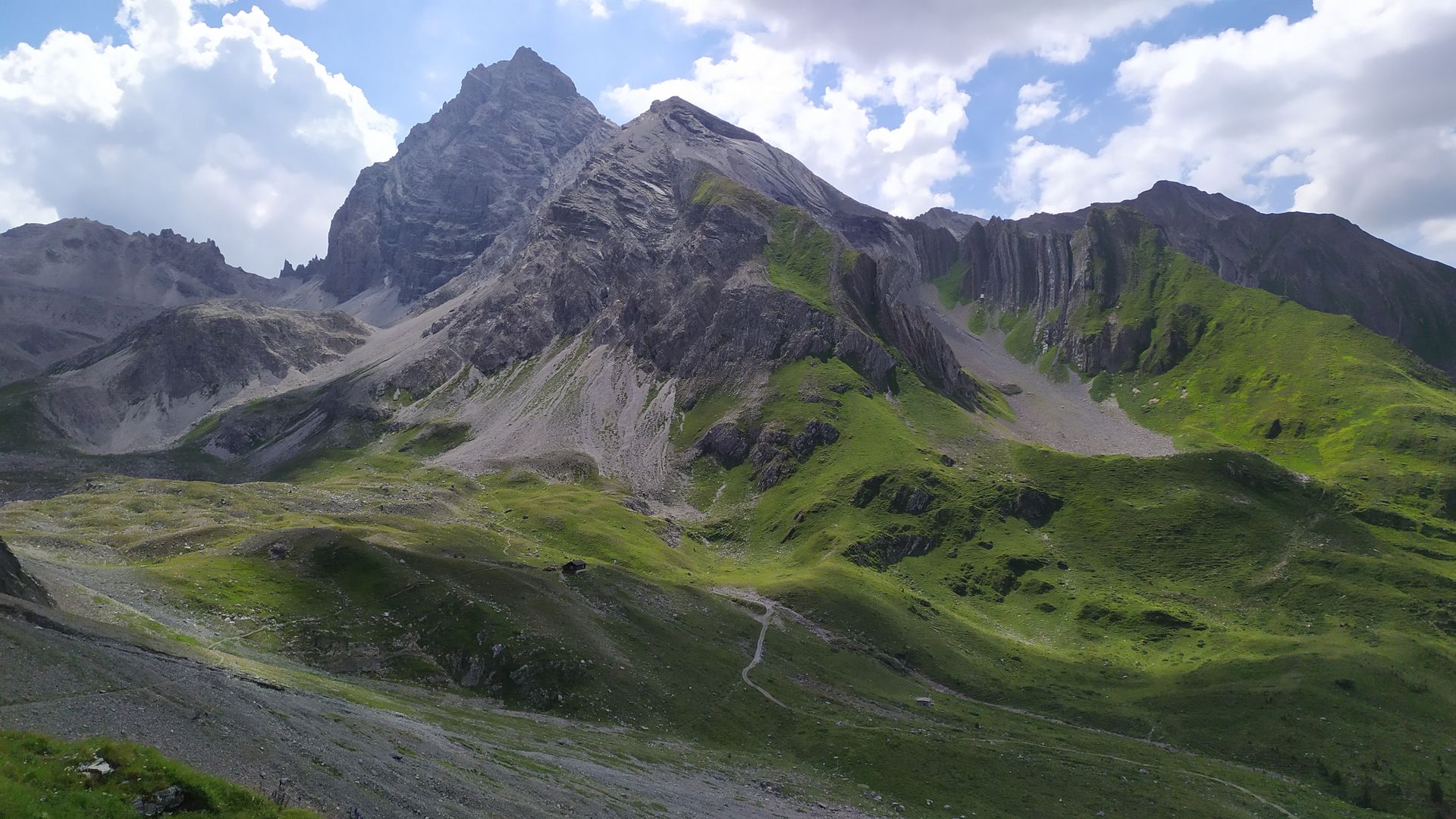 Tomorrow, I'll be back in Bikelocal, turning screws and helping customers to juice more pleasure from their steeds. Not bad job to do. But this place has burned a mark into my memory. And I'll be back to see more…