Whistler BC is a stunning place. Tall mountains, fresh air, amazing people. It's easy to fall in love with this place and hard to leave. It's like Living the dream. You don't want to wake up. The best part of it is that you don't have to…
Sometimes our lives get too complicated and confusing. We are doing the jobs we don't like, thinking about to pay bills, getting overwhelmed with information and losing the purpose of life.
I was on a similar path a couple years ago. I've worked as a crane electrical engineer. It was not an typical office job, but creating machines that are moving some stuff doesn't felt interesting after a while. I was tired of solving big problems on a daily basis. Dealing with customers who are calling only when there is crane malfunction is not pleasurable either. I had enough. I needed a break.
When you continue doing the same things, you will end up with the same results.
I've written an article about that here: https://defeatyourlimits.com/awakening/
I felt that my life got too complicated. Too many responsibilities. Too many do's and dont's. I felt I am living the life of someone else.
So I've done an abrupt cut. I've quit my job and went to Whistler BC.
My work visas lasted only one year so I had to come back to Slovakia. However, it haven't took a long time to figure out my way back to Whistler BC.
This time, I've decided to do it properly and start as a student.
It's never too late to study again. As older you are, you know better what you want to do in your life.
Why Whistler Adventure School?
It simply fits my lifestyle. I am a mountainbiker, skier, climber. I love to play in the mountains. Being surrounded by other like-minded people is great motivation. In Whistler Adventure School it is easy to build relationships with students and teachers also.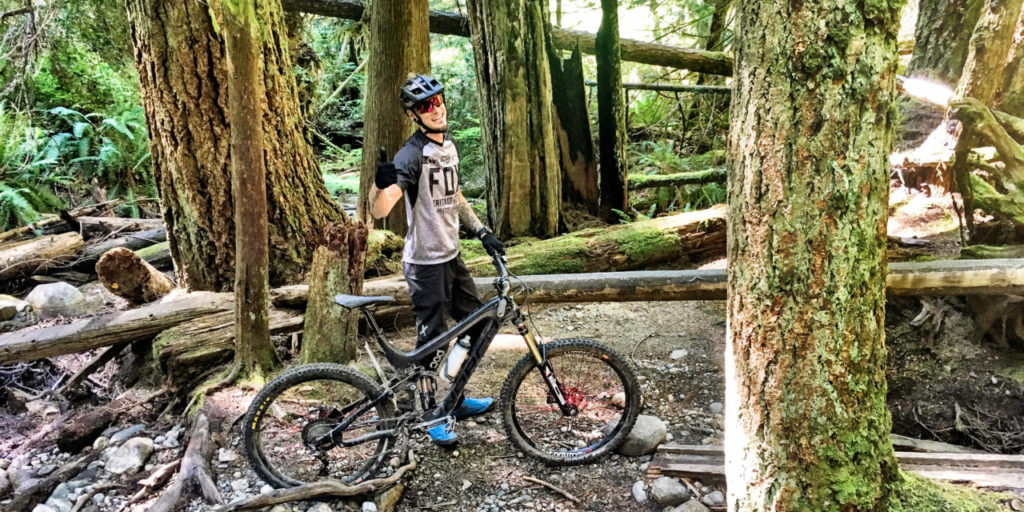 Whistler Adventure School is unique. It is the first school where I've enjoyed every single class. It is also the first school where I've learned only subjects I am interested at.
There are many tasty programs to choose from. Check them out under the PROGRAMS/COURSES tab: https://whistleradventureschool.com/alpine-guide-training/
You can pick single courses and create your full custom program!
Do you wanna study Ski & Snowboard Guide in the winter and Bike Guide in the summer? No Problem, Whistler Adventure School get you covered.
One of the most important reasons to study at Whistler Adventure School was the fact I've got a work permit based on the study permit. These guys understand that it's not easy to pay the tuition out of the pocket for everybody. Therefore, guys from Whistler Adventure School did 2 clever things:
They've adjusted the study schedule so you can work plenty of hours to pay your tuition.
They are offering the option to pay the tuition in 2 instalments. The first one before study and second after 6 months. This way you can pay the second one from Canadian earnings.
The Big surprise was my tax return after study. When I've written that I've paid for Canadian school on my tax form, I've got over 3000$ back. Bless you, Canada!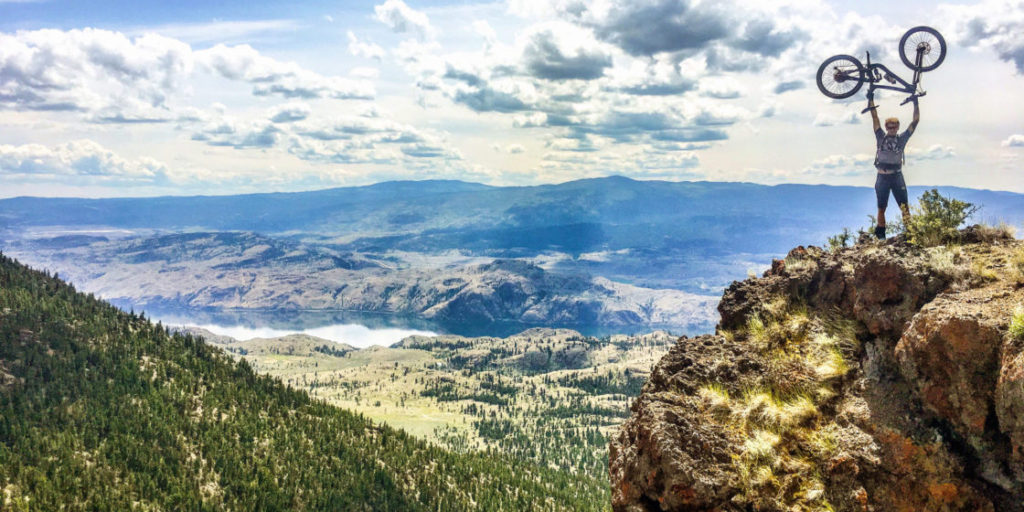 Retail Manufacturing Manager Program
For a guy with an engineering background who likes to have his hands dirty when fixing bikes, snowboards, skis and everything around, Retail Manufacturing Program was a no brainer for me. It offered everything I wanted to know and much more.
Having Criss Clark as a teacher on Bicycle Mechanic course was a pleasure. Criss is in first place mountainbiker with a racing background. He is also the best bike mechanic I've met and he can teach these skills in a very organized and easy to understand way.
Boot Fitting course with Sam McDonald was eye-opening. I've never thought about how it can improve your skiing when you have boot fitting dialled. Sam is a very knowledgeable teacher and he is one of the best boot fitters in the town. However, to have him as a teacher is not only about boot fitting itself. His patience and the way how he treats customers are truly mind-blowing. Great relationships are what makes customers come back instead of buying from an online store.
Ski / Snowboard production course was my favourite one. Can you imagine you will design and build your own skis in your class? Well then stop dreaming, in Whistler Adventure School it is a reality.
Hands-on ski building with a legend named Dominic Morin? Yes. If you don't know him, he runs a local Snowboard company called Prior. Guys here are making handmade, high-quality snowboards, splitboards and skis 200 meters away from your school. Check this out:
After finishing Ski / Snowboard production my teacher has hired me as a ski builder in Prior. That's where the magic of Whistler Adventure Schoolhappens.
Whistler Adventure School trains students to be directly hired in the sports industry.
Ski tunning course gave me everything I need to know about. Derek Rhodes is taking care of this class. He is "The Guy" who has tuned skis for World Cup racers. He runs his company called Profile Tunning, located directly in Whistler BC. Again, it was more hands-on ski tunning on machines than theory.
Business plan development course gave me insight into how are local businesses developed and grown in Whistler BC. It's a famous mountain town with the high level of competition. If you can understand and model the business in Whistler BC, you have a high chance to create a successful one anywhere. Sam McDonald will lead you through this.
How has study in Whistler BC changed my life?
Well, as a student at Whistler Adventure School, I was meeting folks who ride bikes, teachers who ski and all of them were living for adventure.
Thanks to CO-OP work placement, I have worked as a bike mechanic in the summer. During winter I was ski tech, boot fitter and ski builder. I was surrounded by colleagues, who came here to live an active lifestyle.
You Are The Average Of The Five People You Spend The Most Time With

Jim Rohn
It doesn't matter who you came to Whistler BC as. We are shaped by people who surround us. Therefore when people around are living an active lifestyle, you will follow.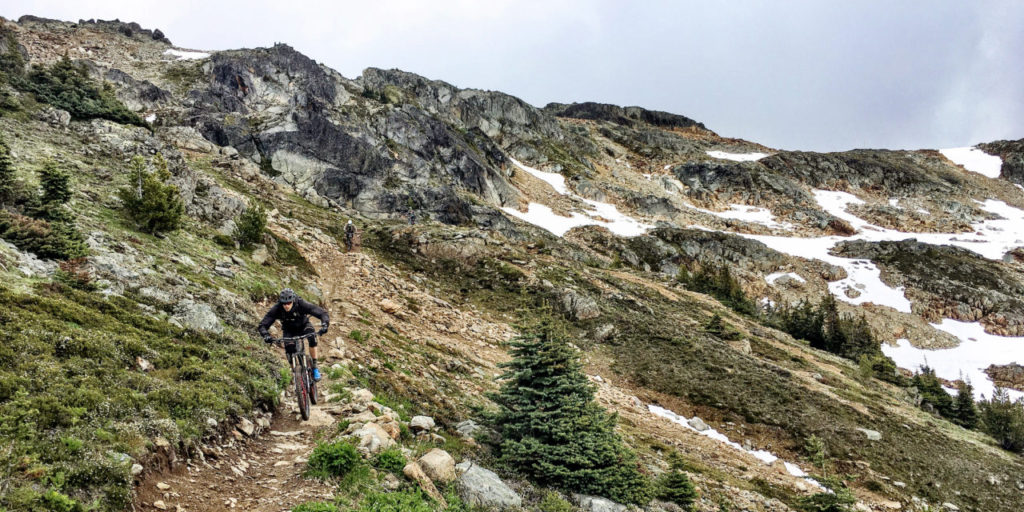 Wake up at 4 am, drink your coffee, pedal up the Whistler Mountain, enjoy the sunshine, ride down 1600 vertical meters via most amazing trails in the world, go to your work, play with bikes all the day, drink more coffee, laugh with your colleagues and enjoying the lake with friends afterwards.
That's a typical day of Whistler local.