When you feel like a mountain goat trapped in a sandpit it becomes quite clear what's about to happen when pandemic safety regulations get mellow. If you are a bit like me and live in Forchheim, Germany, your best bid would be riding in Garmish-Partenkirchen.
Let's go into the mountains.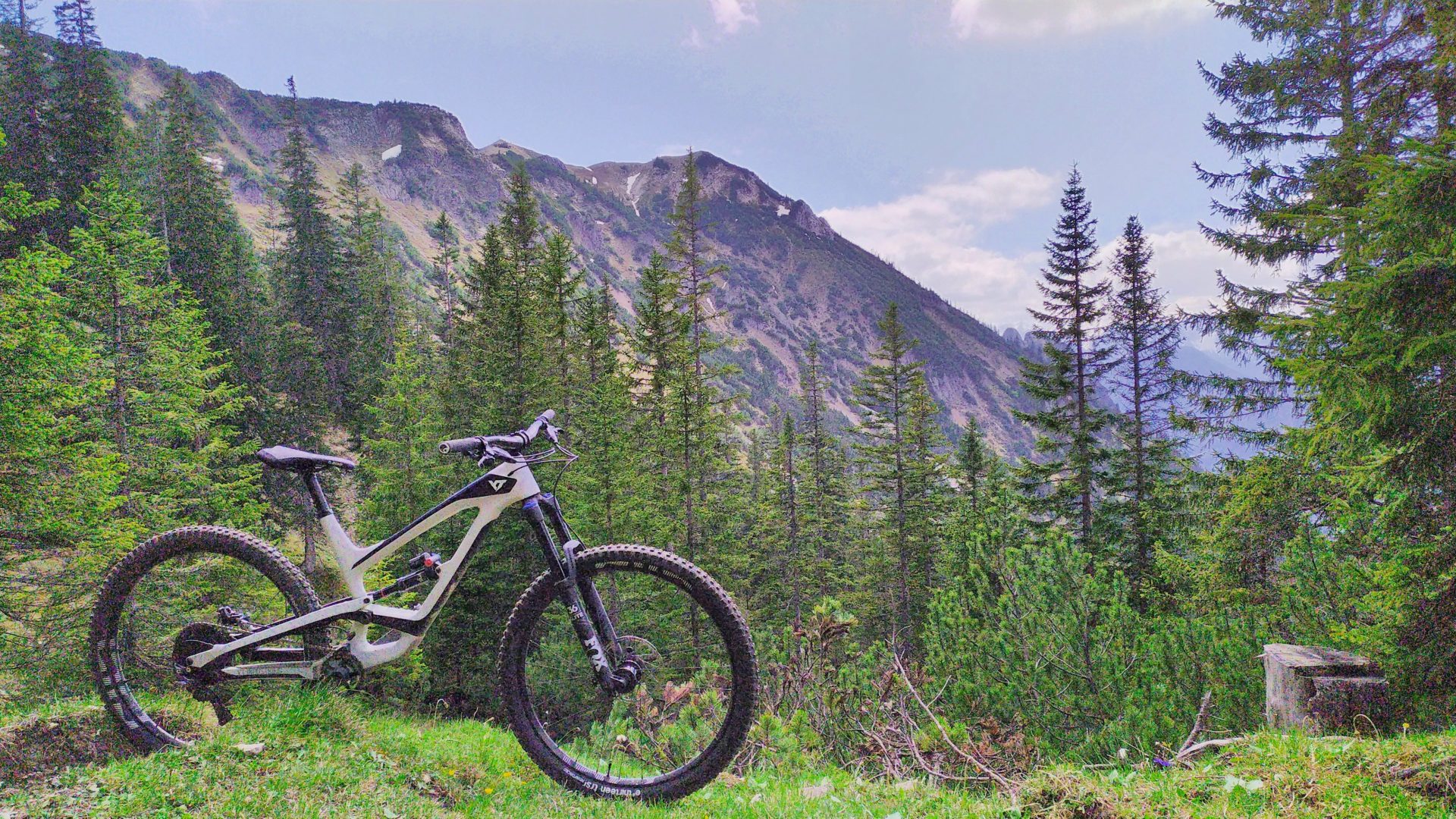 With one quick stop.
My girlfriend needed a mountainbike. She's realized that hiking is nice, but she can cover more terrain on a bike. This allows her to get better in photography.
We've stopped near Starnberger See to buy one old Bergamont from a kind couple, who's running a local cafe next to the lake.
I've done a couple of quick fixes and adjustments on the parking lot in Grainau, just a couple of kms from Garmish. This was our starting point. The bike was ready to roll and we were ready to… separate.
Right. To separate.
We usually don't ride together. My girlfriend as an ex-pro hiker with slim to none mountainbike skills is unable to keep up yet. However, we always plan our tours to meet at some point. Therefore we can enjoy moments together even when we ride different trails.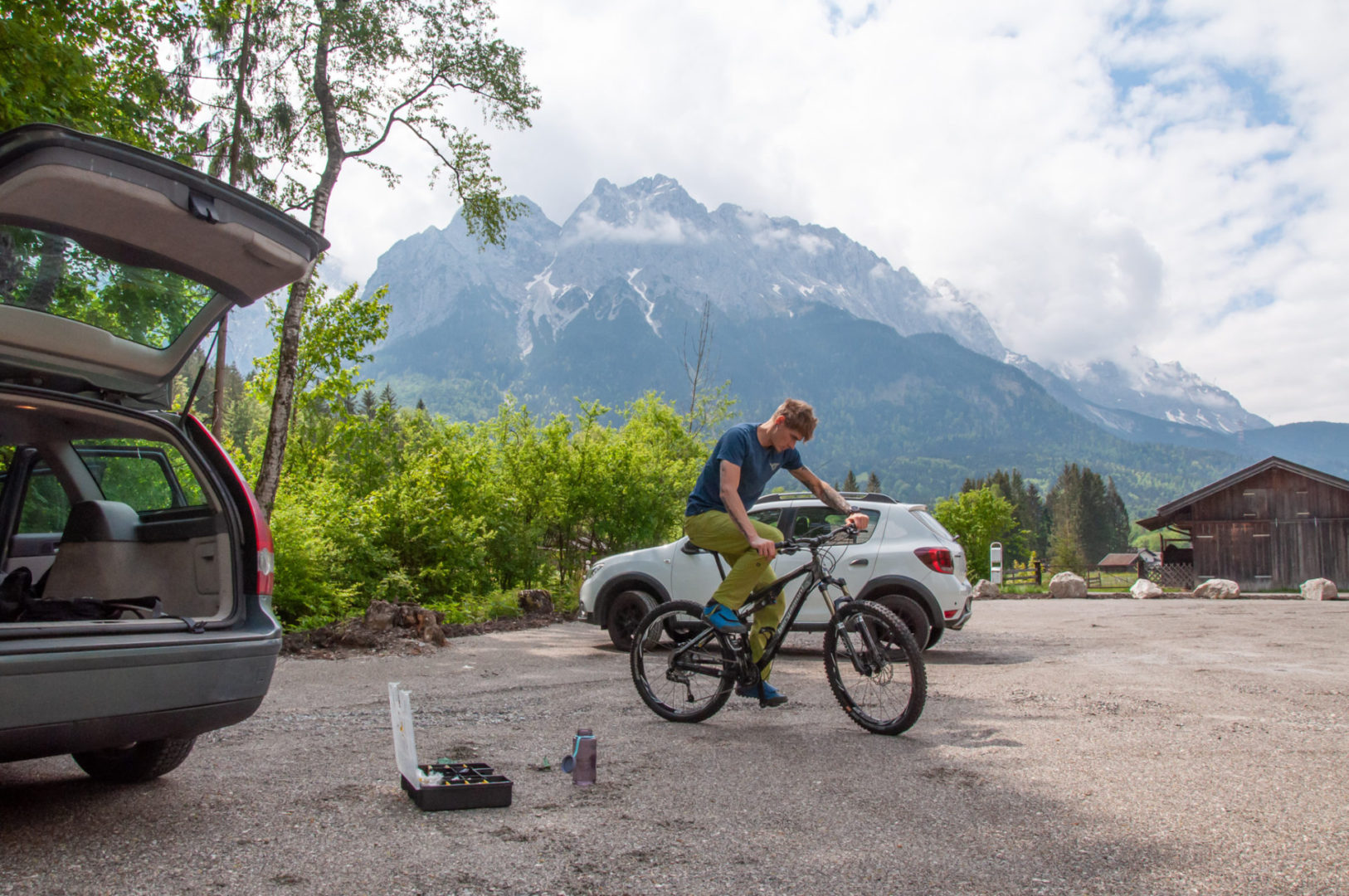 This way we can challenge ourselves independently, but spend free time together. We call this Win-Win relationship.
Therefore, we did different loops. Easy scenic loop for her, and difficult, high altitude, even more scenic loop for me. Well, her's photos say something different:-]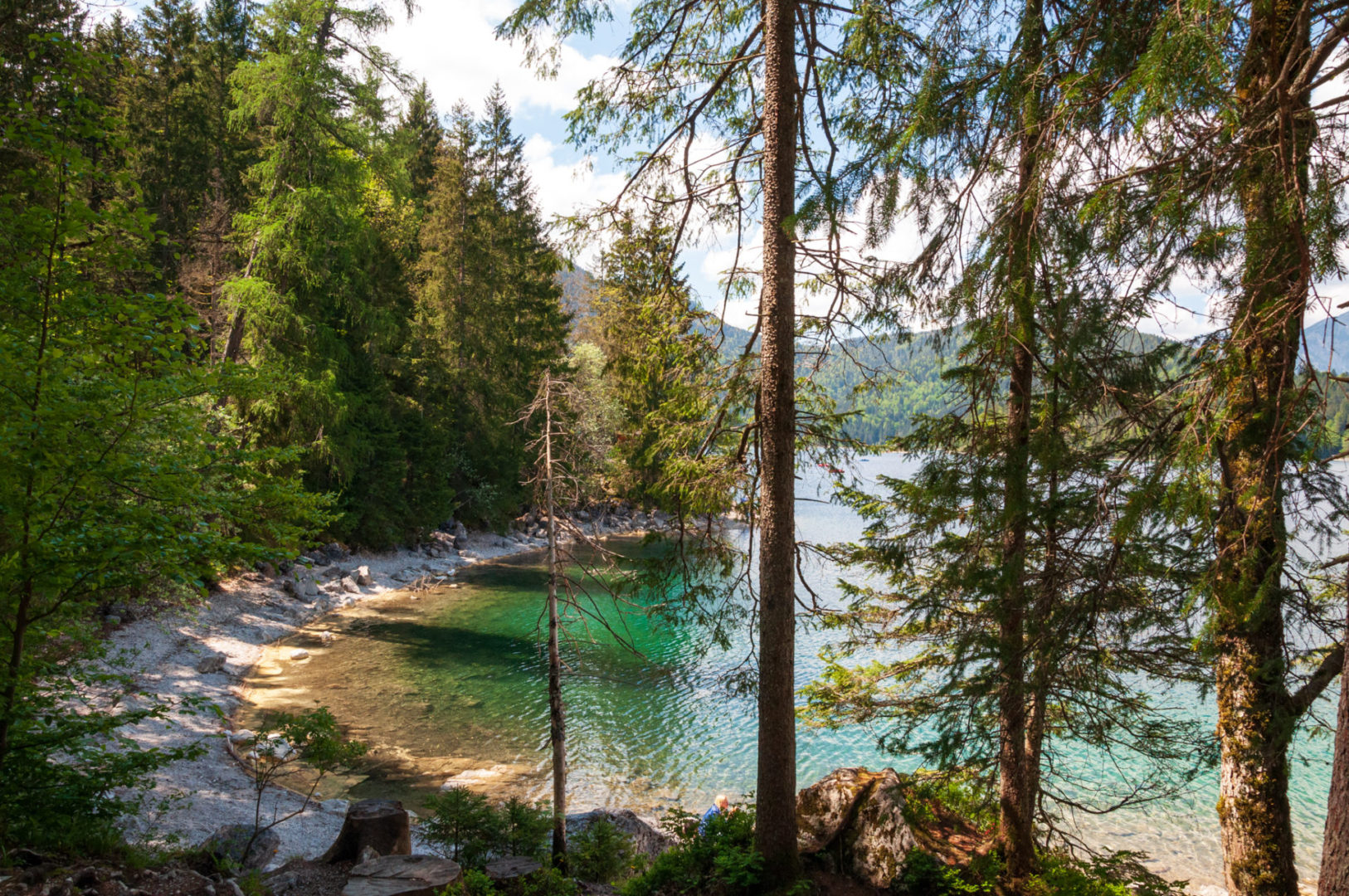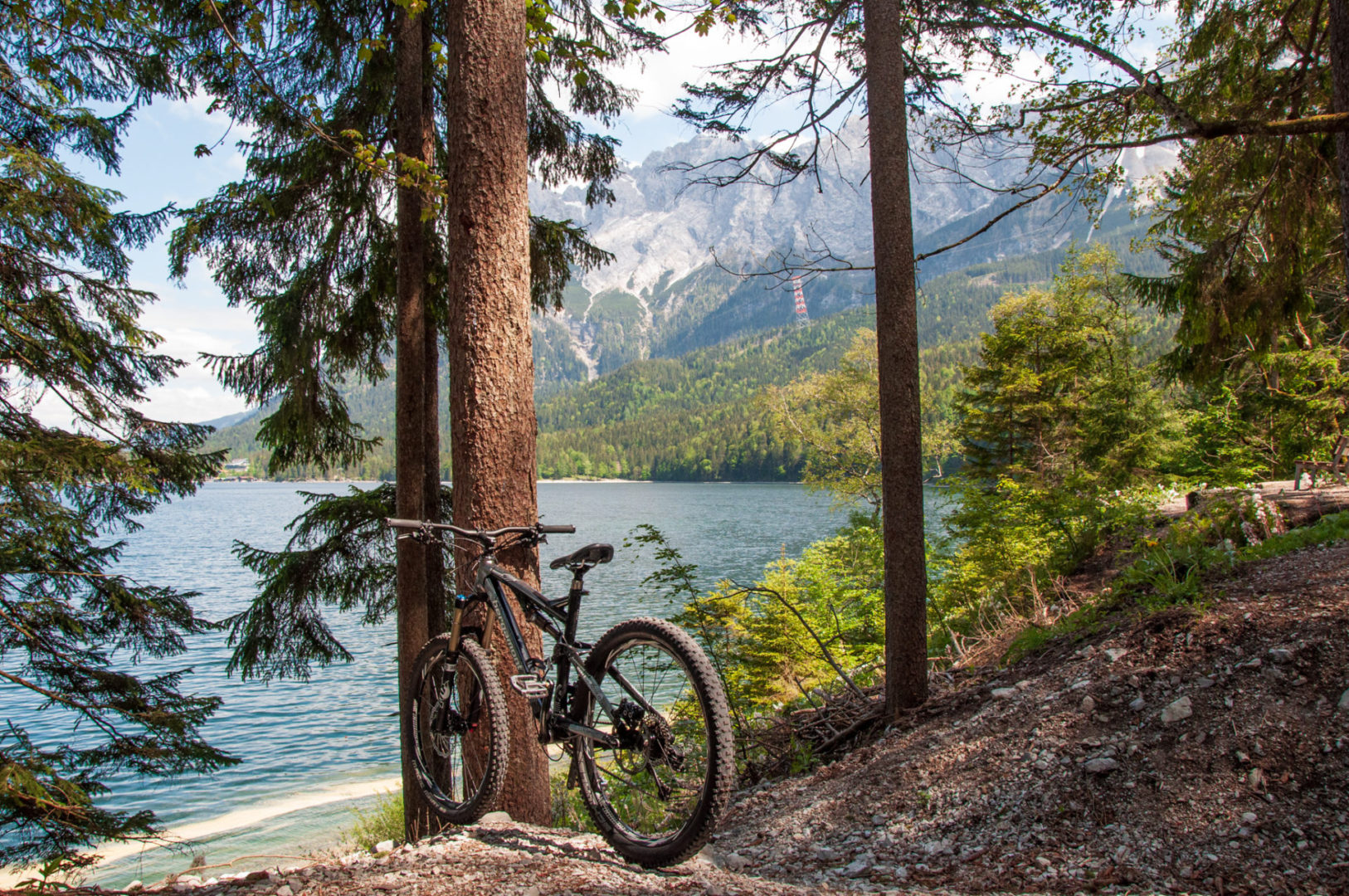 Want to see more? https://zuzabudinska.com/
Zuzka's Eibsee round tour.
11,8 kms, 294 m uphill, 1044 m highest point. Easy gravel trail with plenty of stunning views. Highly recommended. Just make sure not to ride it during the weekend or statutory holiday. Crowds of sightseers love it too.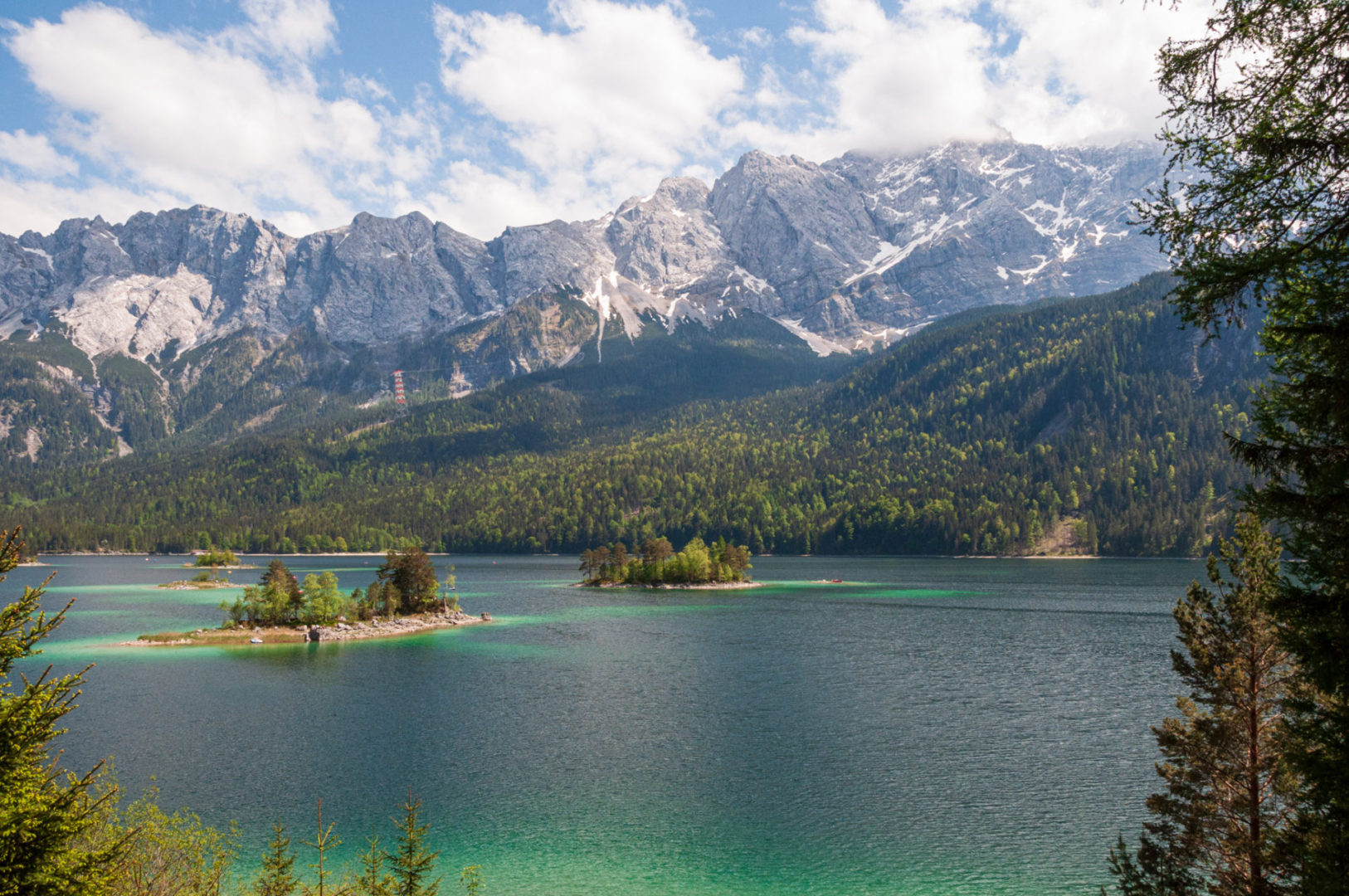 https://www.mtbproject.com/trail/7023173/eibseerunde-eibsee-lake-loop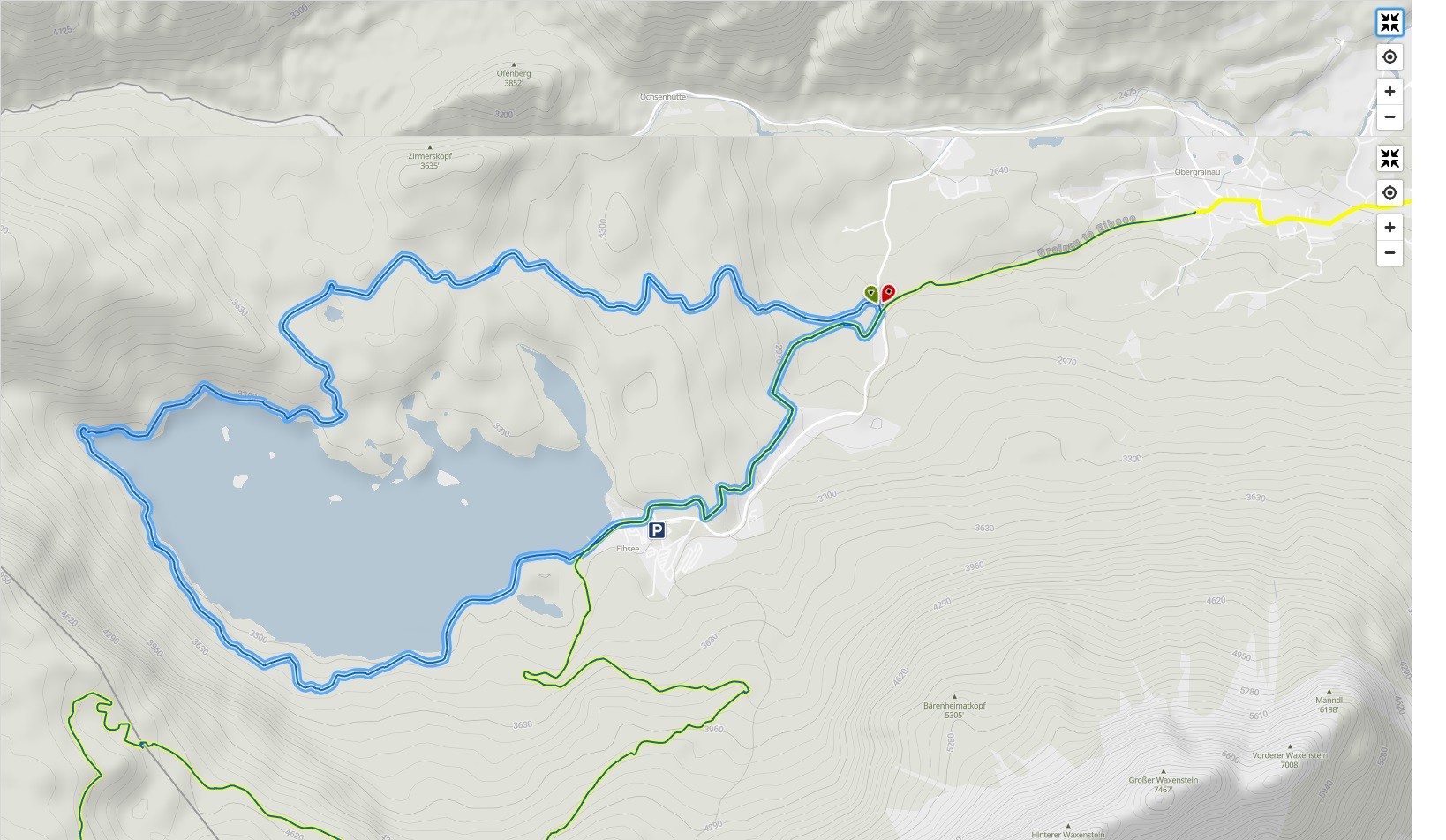 My ride to Stepberg Alm 1592m
There's a sweet alpine hut between Hoher Ziegspitz 1864m and Kramerspitz 1985m.
Great place to get your lunch if you'd like to ride light and pack only granola bars like me. During my trip however, it was just getting into operation after Corona-world party.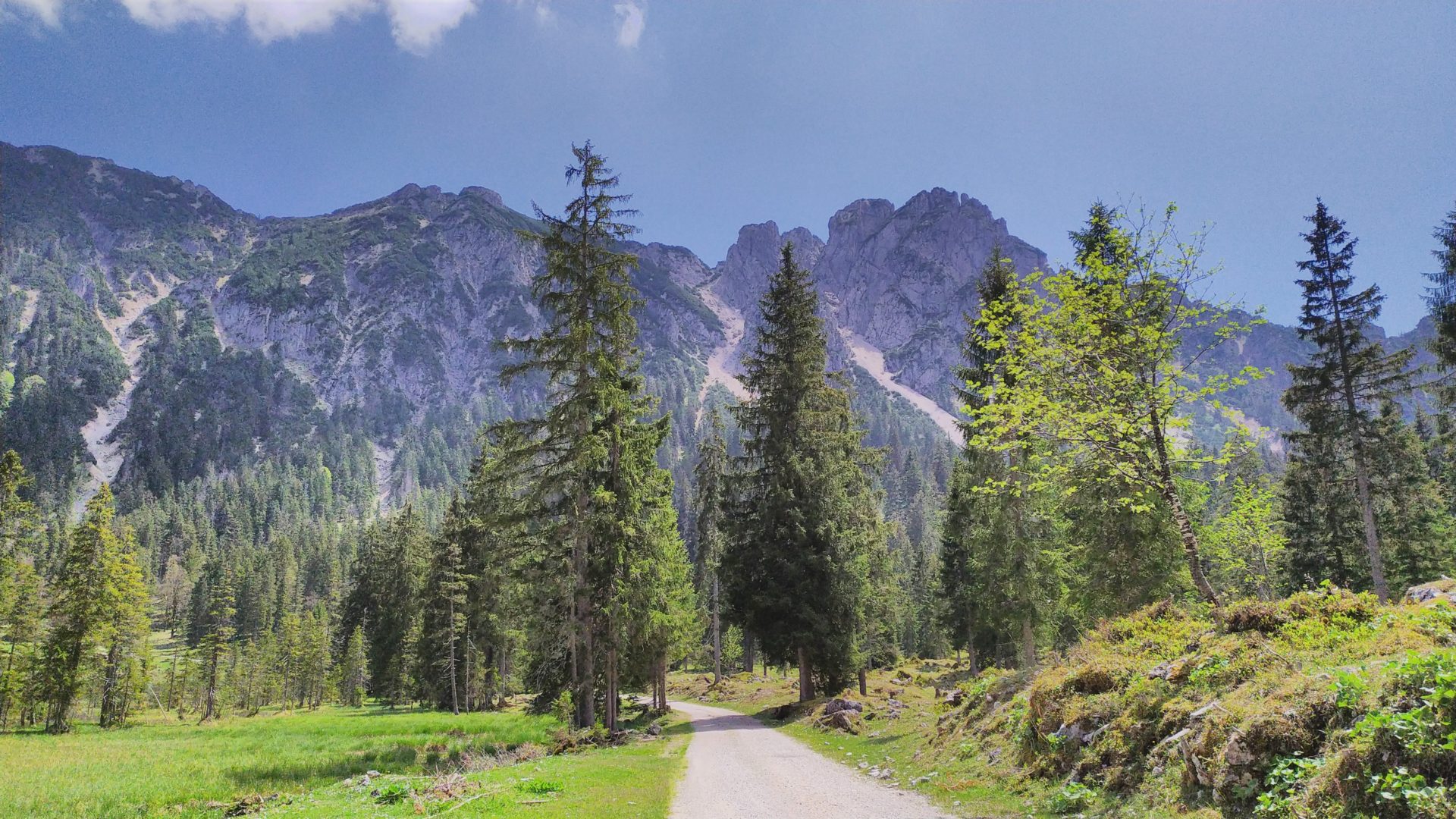 Get your hamstrings ready. Uphill ain't easy.
Most of the uphill climb is on gravel forestry road with epic views. The inclination is moderate to steep, with only one flat spot in the middle. Not long enough to recover your legs after previous section. So prepare to sweat. ….And take an extra t-shirt.
The good part is that uphill is very effective. If you won't take too many rests, you will reach the top quickly. It took me approx. 1:30 including one break and taking photos.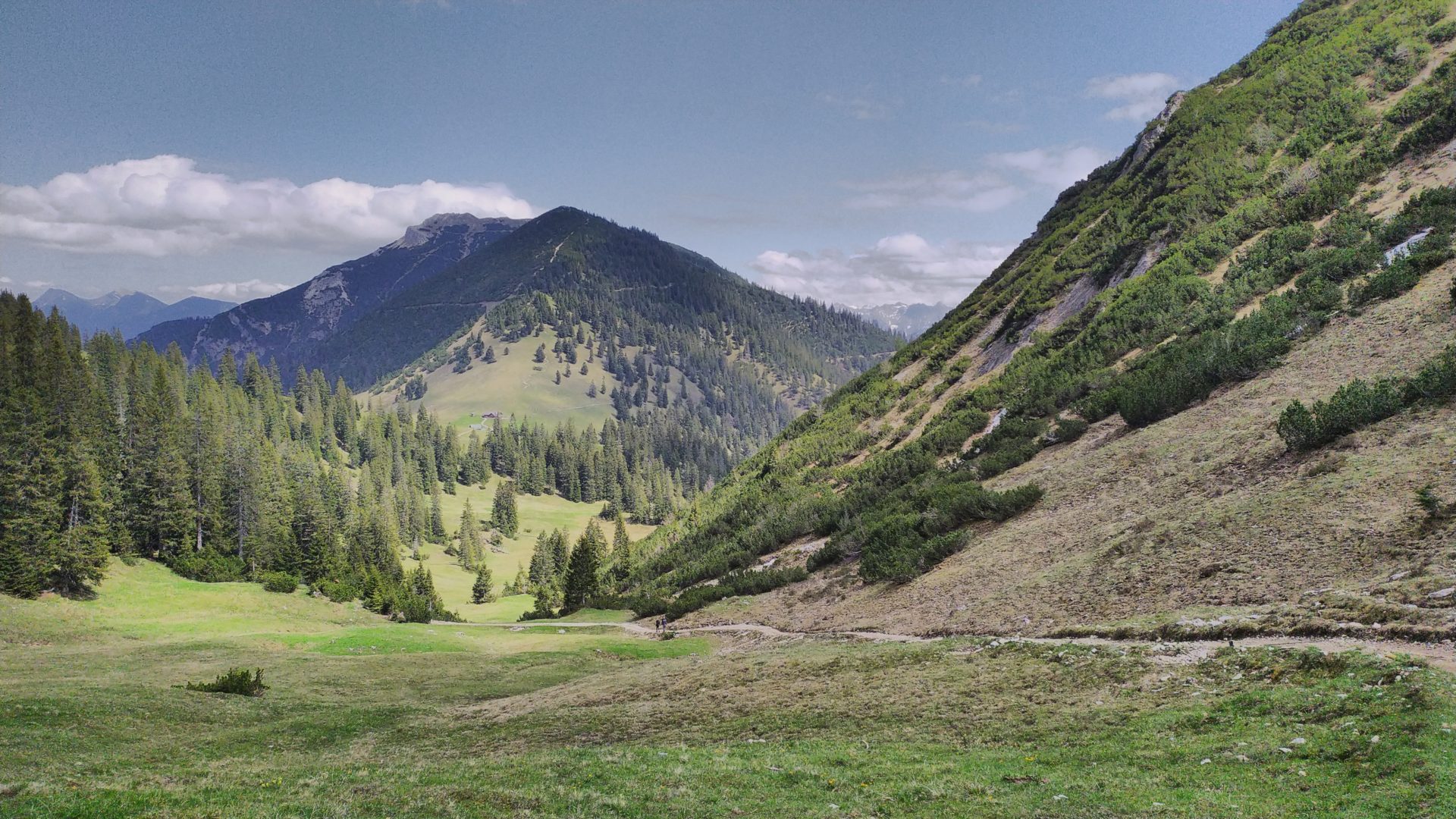 When you see this view, you know, that sweating is over. Blow your brief "uff", switch your shock to descend mode and get ready to smile!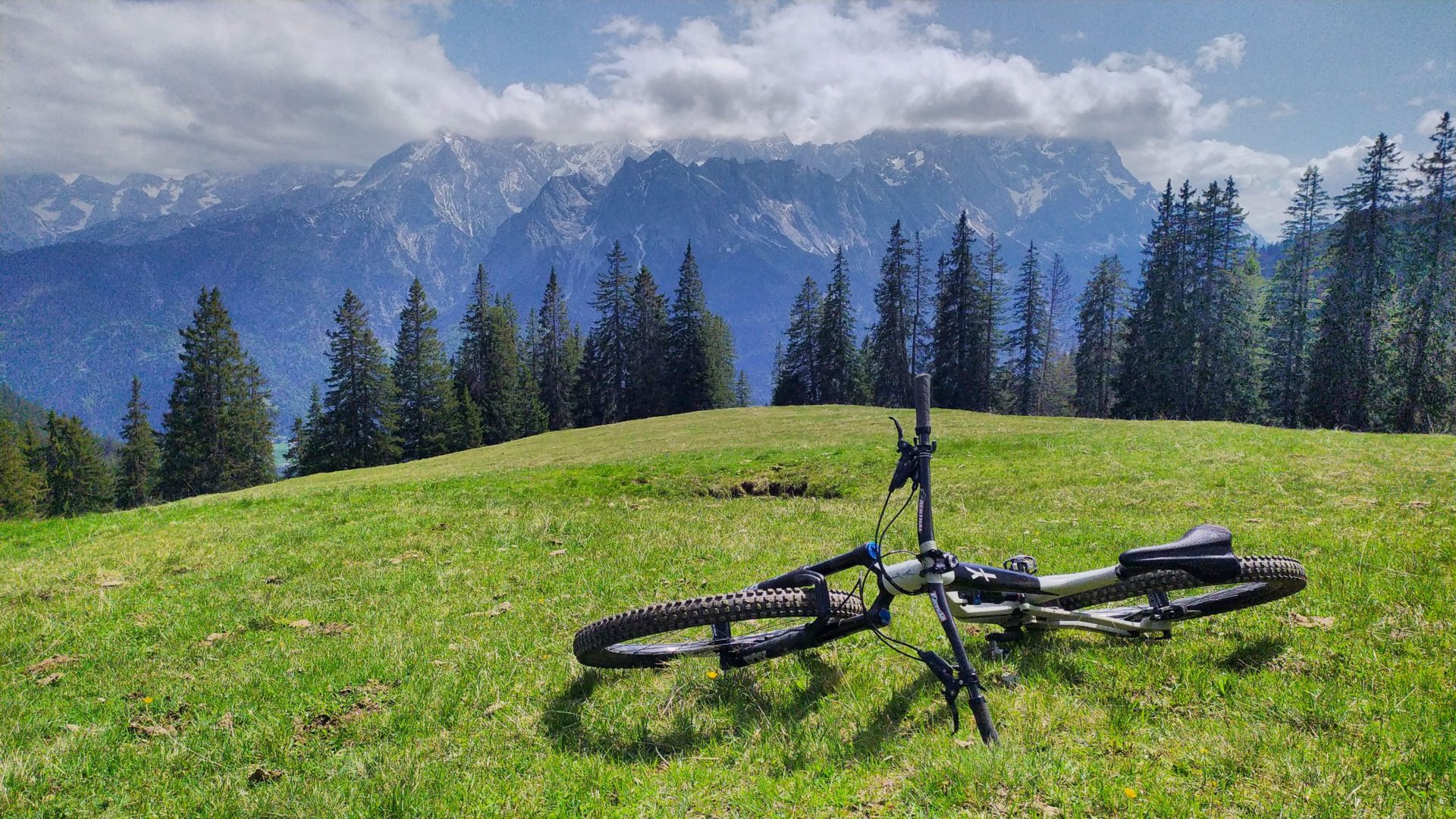 When you reach the Stepberg Alm 1592m and nibble your lunch, it's the time to look around and choose your descent trail.
For less experienced riders, the safest option would be to descend the trail you've already climbed up. It's wide with a couple of switchbacks and fun.
If you'd like highly technical alpine singletracks, Trailforks.com offers you two options: Kreuzweg Trail on the right and Gelbes Gwaendl on left.
Note that those trails are also popular for hikers, so your best bid would be to plan those rides late evening, when majority of hikers are down, or during workdays.
Garmish-Partenkirchen offers much more than this. We've spent only a couple of hours here, but soon, we will be back for more.
Bye, bye beautiful Garmish, we will miss ya!
[mc4wp_form id="235″]